The very purpose of any business is to generate more leads and revenue, to expand its clients base, to make more potential customers. But the question that arises is how? There are marketing strategies that, when worked upon results in the positive outcome and online presence is one of them.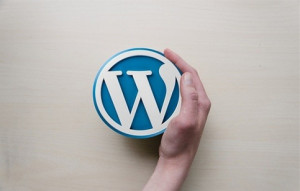 In the digital era, online presence is indispensable to skyrocketing businesses. You should stand out alone in the crowd if you want to be ahead of the crowd. If your services can be seen easily, then it is easy to get more customers. With the advent of social media platforms, it is imperative to use the digital channels to convey our message and to outreach the global audience. Through websites, we can easily achieve that resulting in favorable outcomes.
Don't think websites of any box on your checklist that you have to tick off, off your marketing stratagem but a long-term investment, indeed. A website can work wonders for you if used judiciously. But there is another gridlock, which platforms to look for to start the development with? With so many options to pick from, it is quite difficult to choose the reliable one. WordPress comes out at the top for budding entrepreneurs and businessmen to create their websites on. They have their reasons and you will know why WordPress is in demand. Its developer's community is ever growing and allow millions of developers to coalesce and create exquisite sites and applications integrating into WordPress sites to give them added functionality.
Few facts about WordPress:
– 75 million sites depend on it
– WordPress accounts for 23% of the websites
– There are 37 million searches for keywords per month.
– there are 45,000 plus plugins
Today, more than one-third of all websites use WordPress for infrastructure, thus, making it world's most popular site building platform. WordPress' functionality and the fact that is free and open source are perhaps the biggest reason for its popularity.
A WordPress website helps you in a lot of ways to achieving the goals and in fulfilling the motive of your business. You can conduct a more profitable business online venture through superior WordPress site. There are few factors that you can deploy in making a name for yourself and are keys factors for any business. Let us have a look at those factors:
1. Design: through the content and design of your website you grab the attention of the customer. If you are motives are conspicuous and are capable of answering what and why then you will garner more clients. But that doesn't mean you incorporate unnecessary things into your site in order to make it more enchanting rather keep it simple yet meaningful. It is imperative to have the outlook of your website squared away technically.
2. Relationship: it is one of the important aspects of your website. Your website will only succeed as long as you share a healthy relation with the customer. You build a fantastic website, you post out of the box contents, enchanting themes etc., but if you don't have relationships with people that can spread the word, your potential to a successful business venture is impeded.
3. Monetizing: this is where all your efforts and dedication takes a realistic structure. In order to cash in the opportunity, you must render services through your website. This is the only factor that we all focus on to master and to maximize its usage. You have developed your website that contains some exquisite well-designed themes and contents to enhance your relationship with potential customers to promoting your business, hence, coming into picture monetization strategy.
To set your foot in the right direction, here are some points which you can incorporate and grow your business exponentially.
Drive traffic back to your site: in the online realm, many websites coalesce and share each other's contents. Chances are that you may or have shared contents from other sites as well. In the case of outbound links, where the content posted is on some other website and as soon as the viewer clicks on that link it redirects him/her to that particular website and it is also true when nit comes to your social media channels.
The disadvantage of this methodology is that you are making your audience to click out of your website and to switch to another one, implying that they will never return to your website. This way you lose out on many potential customers. But there is a way out to drive traffic back to your site.
Start A Fire is an online tool to that can help you to grow your content's reach. It allows you to add any link any URLs and can recommend contents. It helps your audience to discover your content by adding the links. You can boost your content traffic.
All in One SEO Pack: if your site doesn't rank higher on search engines, then it is difficult for users in finding it, hence, a drop in organic ranking would result in the drop of revenue. All in One SEO Pack plugin automatically optimizes the website. This plugin takes care of all the SEO aspects of your website.
If you are naive or aren't familiar with the SEO technicalities, then this plugin is a must for you. All you have to do is just install this plugin and activate it. It removes redundancy if there is any. You can set META description, override title tags and can set META keywords as per your choice. This plugin makes your website more optimized and more SEO-friendly.
The targeted keywords index your site, which gives you higher rankings on the search engines. In simple words, it is the best SEO plugin got your WordPress website.
Make sure your content is easily shareable: through social media you can put your services in front of the audience that can help you attract new customers and hopefully, turning mere visitors into loyal customers. It is imperative for you to connect your website with the social media platform if you want to escalate the growth and scope of the business. So, you can use SumoMe and let people share your content.
Google Analytics: through Google analytics, you can keep a tab on the coming web traffic and get to know from where it is coming. It is free and the most comprehensive analytics tool that allows you to know about the origin of the customer queries and what they are doing on the website.
Based on the statistics you can make your website function optimally and improve your website to enhance virtual experience.
Generate a sitemap.xml: having XML sitemap helps your site to get searched easily by search engines. It also helps search engines in indexing your blog. With XML sitemap, it is easier for search engines to see the complete structure of your website making it more efficient.
It gives you the option to exclude links or URLs that you don't want search engines to index.
Generating a sitemap.xml helps search engines index your site and it will automatically update every time you add a new page or make any modification.
Security of the website: no matter how optimized your website is, it is always vulnerable to online threats. Security is a big concern that always keeps you on your toes. Sucuri is the best web application firewall that can protect your website from any threat. It offers website security scanner, real-time alerts, offers malware removal services.
It monitors and protects your site from DDoS, script injecting, XSS attacks, hacking, malware threats and much more.
Increase the site's speed: no one likes to wait, not even you, therefore, if you make visitors wait too long then they might think of switching to another site, you don't want that, isn't it? More is the number of visitors on your site more will be the traffic hence, generating more revenue.
Speed plays a crucial role in making visitors stay on your website, more is the loading time more difficult it is for your site to attract them.
To sum it all, communication is the cornerstone of every business and websites are a great medium to reach people. With the popularity of WordPress, you can count on it and commence your development with.
Websites are one of the marketing strategies that you have at your disposal. So, why not use that trump card in skyrocketing your business, making your presence felt in the online market facilitator.
You need to know exactly what you will be going to do with the online business presence and considering all the features that you want like an online catalog, forms, contact page, synchronization with social media and much more, WordPress would be the perfect match for your website.
Author Bio:
Emily Smith is an ed-tech enthusiast and has been associated with CWS Technology as a writer for more than 7 Years. CWS is the leading web development company that also provides PSD to WordPress service and other IT solutions. Emily has a passion for writing on emerging technologies like application management outsourcing, consulting, system integration etc.