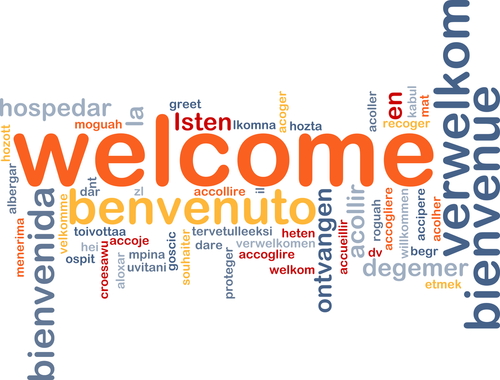 Offervault, the original and premier aggregator of CPA offer data from the leading CPA networks, is ever expanding its offer base on a Global Scale. With over 40% of our traffic coming from outside the US, Offervault is not only the Go To source for US based affiliates and Networks, but has become the Leader within the International Arena.
With the US Market becoming more and more competitive, our publishers and affiliates are increasingly seeking out new international cpa offers that they can capitalize from. Here are some of our featured International Networks who have developed a strategic partnership with Offervault!
AdWorkMedia -Use Promo Code "OffervaultRocks" after you are approved for a 1 Hour – 10% Bonus.
Are you earning the full potential from your traffic? AdWork Media is an innovative network featuring a great collection of email submits & downloads, unique features, and numerous publisher tools including advanced Content Lockers & our hosted Product Lockers.
AdWork Media's platform and Gateway Lockers are built on a custom in-house platform that allows us to continuously improve the publisher experience while maintaining flawless tracking and reliability. Our campaign manager, reports, API, tools and other features are all designed around an easy-to-use experience that also incorporates the advanced settings you should expect from any network.
Bucksense -Flycell's Exclusive Affiliate Network
Bucksense is one of the largest international affiliate networks with offers in the mobile, casual gaming, and online dating categories. We have offers in North America, Latin America , Europe, the Middle East, and Africa.
Monetise – Webtistic LTD's Rebranded Affiliate Network
Webtistic LTD, owners of UK affiliate network Profitistic have rebranded itself and re-launched the network as Monetise (http://www.monetise.co.uk). This coincides with the launch of the company's improved affiliate tracking platform and the inclusion of a set of new incentives and services to improve publisher support and performance. Profitistic was launched in 2006 and has approximately 11,000 registered UK affiliates.
KissMyAds – Intelligent Tools for Advertisers, App Developers, and Publishers
KissMyAds Ltd. is based in London, United Kingdom, and has Operational Headquarters in Cologne, Germany. The company is led by founder and CEO Florian Lehwald, a leader in the online marketing industry. The company was established with the help of an investment from Cologne, Germany-based Venista Ventures, a unique mobile incubator and early-stage investor. KissMyAds is a mobile publisher network that offers advertisers, app developers and Web publishers, intelligent tools to benefit more efficiently from mobile marketing.
Coull – Market Leading Video CPA Network
Coull is the market-leading Video CPA Network. The company's platform is focused on the video advertising market where it drives revenue generation, firstly, through capturing the attention of the customer, and secondly via product pull through. Coull serves as the platform that has been missing to date: directly linking video content to commerce. They deliver industry-leading performance and service for the sector's leading advertisers and publishers.