There's a lot more that needs to be done after you've installed that blog and set up plugins (although those are necessary steps). WordPress will only take you so far. Let's take a look at the blogging process from soup to nuts, start to promotion.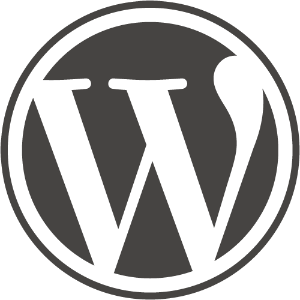 Picking a Theme
Thesis –  The "ol' Standard" in customizable themes. Thesis is referred to as a "framework" leaving a ton of room for customization. It's uses a systems of "hooks" to allow you to change the theme as you see fit. Personally, I love this theme because its high quality coding and support. However it's not the most user friendly when it comes to heavy customization. For that, you'll have to get your hands dirty in some code.
Headway –  This theme is very impressive. It utilizes an ajax system of drag and drop to allow you to create any kind of layout you want. You can create unlimited layouts and customize any page of your site. It's a great system. There's a slight learning curve to the interface, but it's fantastic when you get past that.
Flexability –  I have not used this theme in a couple years. When I did it was very user friendly. Whenever I talk about themes on a webinar someone ALWAYS mentions this theme. So it seems as though this one has many happy customers.
Must Have Plugins
I wrote a blog post called "best WordPress plugins for 2012" It'd be kind of weird to repeat that list or make new one for this post. So go read that post for the best plugins.
Creating Content
1.) Here is an insanely comprehensive post full of links to tutorials on the subject of creating great blog content. Sidenote Problogger is a fantastic resource for all things "blogging."
http://www.problogger.net/how-to-write-great-blog-content/
2.) Neil Patel is an inspiringly brilliant Internet marketer. His content is always thoughtful, detailed, and most importantly actionable. I look up to his writing style when it comes to creating killer content. Here's a post he wrote about writing content that goes viral
http://www.quicksprout.com/2012/06/04/forget-seo-heres-how-to-write-a-post-that-goes-viral/
Review quicksprout's content. Seriously. Spend some time there and look over several posts. You'll be blown away by the quality and detail of the info he provides.
Copywriting
Oh no, this is sooo not the same as writing great content. Copywriting is part science and part art. Probably more of the latter. Learn this well and you'll be able to sell or presell any product you want.
1.) CopyBlogger – The name says it all, right? Actually this site is jam packed with great info on most things related to IM. Their copywriting info is always top of the line. Here's a great post on writing copy that speaks to your potential customers desire.
http://www.copyblogger.com/ego-copywriting/
2. The copywriter's crucible has been a go to resource for me for a while now. Here's a great post full of pithy tips that will make your copy better instantly.
http://copywriterscrucible.com/15-punchy-copywriting-tips/
Content Marketing
So you've got a highly attractive and functional blog with great content and copy. What now? Marketing. Now it's time for marketing to build readership.
1.) Back to copyblogger – Check out this page. It's designed and written to get you to opt into their email list. During this process they give you some absolutely brilliant advice and links to articles on the topic. There are two lessons here. One is in the words you're reading. One is in the presentation of the words you're reading.
http://www.copyblogger.com/content-marketing/
2.) OnlinePRNews – This post speaks specifically to press releases. However it's a must read. You'll get solid strategy and how to info here, not to mention a great PR service 🙂
http://onlineprnews.com/blog/2012/04/how-to-use-online-press-releases-to-build-a-responsive-email-list/
Social Media Marketing
If you don't know that you should be doing social media by now there's no hope for you. Sorry. But for those of you who did know this here are a couple great resources.
1.) Hubspot – This company constantly publishes high quality content. Here is a curation post they did in 2011 about social media. Yes I know, it's 2012. I still think you'll find these tips useful.
http://blog.hubspot.com/blog/tabid/6307/bid/29348/30-Brilliant-Social-Media-Marketing-Tips-From-2011.aspx
2.) Social Media Examiner – This site specializes in social and they do that very well. Here is a more recent article full of social media tips you can use today.
http://www.socialmediaexaminer.com/9-social-media-marketing-tips-from-the-pros/
What do you think of these blogging tips? Any other topics you'd like to see great info about?
Let me know in the comments below