The dirty truth about affiliate marketing is that 98 or perhaps even 99% of people who try affiliate marketing fail. Let's be clear about what fail means here. Failure in affiliate marketing for the purpose of this blog post will be defined as someone who invests $50 – $15,000 into their affiliate business only to receive no return on investment.
So will you succeed in affiliate marketing?
The number say no. Honestly though, it's really all up to you. Your willingness to fail and persevere will play a big part in all of this. In fact, some of the best affiliates I know have failed many times over learning the ropes of the business.
Many of those "super affiliates" I know don't always stay affiliates though. Instead they use it as a sort of training grounds in digital marketing. They learn how to drive traffic and convert it. When you have that skill you're a deadly agent in this world of online marketing.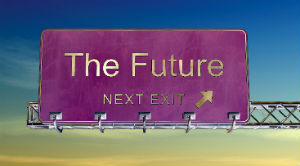 That trend pattern begs the question – "is affiliate marketing long term?"
Recently I read an article about "Life After Affiliate Marketing." It was an interesting read. It took a stab at answering the question of longevity as well as try to answer why affiliates seem to move on from their humble roots.
Most affiliates seem to have a 2-4 year lifespan. Some quit after this, and some take those skills and build other businesses. Why don't affiliates last longer than this?
– They get tired of the constant up's and downs that are out of their control (traffic sources, offers being pulled, etc.)
– They did great in a vertical or traffic source that's no longer viable
– They see greater opportunity elsewhere.
The affiliates I've seen become really successful usually follow this formula:
They get really good at affiliate marketing. They learn a specific skill, or skills that enables them to make a lot of money.
They then take those skills (and hopefully money they saved) and move into their own offer, traffic source, startup, ecommerce, etc.
source
Why stick around to earn 50% of a sale when you can earn 100%, right? If you have the skills to make the sale happen why keep doing affiliate marketing at all?
You might now be wondering why should you bother doing affiliate marketing at all in the first place?
You could build the best product and sell it online. But you'll never make as much as you could if you don't know how to drive traffic or how to convert that traffic. It's that simple.
Think of affiliate marketing as a chance to earn while you learn. Think of affiliate marketing as the digital marketing college of experience. What you learn in affiliate marketing will help you pay the bills for years to come.
The only trick is… you've got to stick with it long enough to become proficient in those skills. This brings us back to our first point. Most affiliates fail. That does not have to be you though.