It's not a secret that to survive on the highly competitive online market you should do your best to drive maximum audience to your website. But filling your site or a blog with the appropriate content doesn't mean success if no one can discover it. Any website
owner needs to take several important steps to attract new site visitors and retain the attention of current viewers. There is a number of tactics to spread the word about your site, thus generating the audience you deserve.
Social Bookmarking Sites are a Real Catch!
Such social bookmarking sites as Digg or Reddit are wonderful tools for driving massive traffic to your website as they easily help to attract attention of the online community. The most effective way to boost your site popularity using viral-like effect is to let others
see the top features you have to offer. Users always tend to pass along useful info to their friends, relatives and colleagues. And a great part of high Google Ranking depends on this very issue.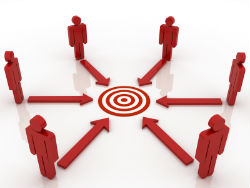 Social Media Will Help You Find Your Readers
Today almost any successful social network becomes a fertile ground for traffic generating. Social media systems are an effective way to spread the info about your online service, of course if you've got something really worthy to offer. Fruitful promotion through social media presupposes some effort to "prepare" your customers for being more responsive to your work. Any contests, awarded with free monthly subscriptions or a number of other pleasant virtual bonuses or even material prizes, as well as social polls and featured articles will be a great incentive for your potential users to get involved into your activities.
Blog Commenting and Cooperation with Other Bloggers
Interaction with numerous blog writers also helps to raise the awareness of your website, connecting you with larger audiences. There are special automated tools to help you out with task. They easily recognize your participation and create a link leading to your most recent blog post. This is a wonderful opportunity to expand your audience by exchanging guest posts with other bloggers and enhance your visibility through visitors who run their own blogs.
Buying Affordable CPC Search Traffic
All of the above-mentioned ways to significantly increase your site's visibility online are without doubt highly effective and worthy of implementing. However, they require much time and effort from the website owner, which is not what everyone is willing to spend lavishly. If you don't have an opportunity to implement all those time-consuming strategies of building up audience, don't hesitate to turn to the help of advertising
networks selling site building traffic real cheap. Look for the RON search traffic that works perfectly for improving online rankings and driving massive amounts of visitors to a website. You might be lucky enough to find a traffic supplier offering the amounts of traffic you need at the price that fits your budget. Don't forget to ask for special offers and discounts if you're buying bulk.
All the main strategies mentioned in the article should become essential for your online source promotion developing a firm  groundwork for your site publicizing.
Alex Romanov is the CEO of Reachnetwork a CPC traffic platform. His 8+ years of experience in affiliate marketing has helped him in creating the #1 traffic resource for online advertisers. Sign up today at http://www.reachnetwork.pro to get $25 in free advertising spend and see for yourself what makes ReachNetwork the place to advertise.