In affiliate marketing there is a popular piece of advice that goes like this – "go where the money is."
It's true to a great extent. Promoting in niches or markets that are historically profitable is a great path to take. Why reinvent the wheel with an unproven niche? Blazing new trails is infinitely harder to profit from.
One of the oldest and most profitable markets online is Insurance. Hell… it's pretty much the same story offline too.
With great profit comes great competition, just know that up front. It certainly doesn't mean it's impossible or not worth the effort. It simply means you need to use that lump 3 feet above your butt. Be smart. Use clever angles. Use niche approaches. Be a savvy marketer.
Here are few Insurance offers you may want to test.
#1 Auto Care Warranty
Advertiser: http://www.gotautocare.com
Network: iLead Interactive
Lead ($) : 11.50
OfferVault Listing – http://www.offervault.com/affiliate-offers/details/offerId/475162/exclusive-auto-care-warranty-shorter-form-fewer-scrubs/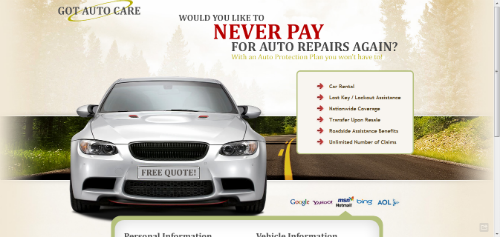 #2 US Insurance Online – Health Insurance
Advertiser: http://usinsuranceonline.com
Network: Diablo Media
Lead ($) : 5.80
OfferVault Listing – http://www.offervault.com/affiliate-offers/details/offerId/432132/usinsuranceonlinecom-health-insurance/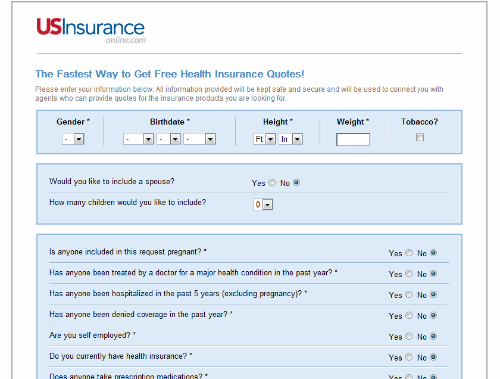 Top Level Keywords
Insurance
car insurance
health insurance
life insurance
travel insurance
Long Tail Keywords
travel insurance compare
insurance auto auction
national insurance rates
home insurance reviews
progressive home insurance
car insurance group
house insurance quotes
united automobile insurance
Top Adwords Advertisers
www.progressive.com/
www.geico.com/
www.amfam.com/auto-quote
www.anthem.com/
www.goldenrule.com
www.ehealthinsurance.com/