We've all heard it before. Automate! Work smarter, not harder! Outsource! It's touted as the online business owner's saving grace. That one thing that will help you achieve the ultimate life balance. Well maybe it is and maybe it isn't.
When you get down to it outsourcing has some serious challenges. Consider these things before you jump into the murky outsourcing waters feet first. You may not have realized all of the issues that come along with it. If you don't have a plan for each of these concerns – then I may have just done my job – because now you'll be aware.
First of all – it's a major time suck!
I know, right? It's ironic that the solution to your time problems can be just as much of the problem. There are a lot of things that need to be done before that all important "automation" can be added into your business lifestyle. It takes time to…
Sort through providers that apply or you invite to apply
Interview accepted providers for the position
Train the newly hired team member
Manage the day to day until they're "autonomous" (which never really happens anyway)
Repeat the process when the first one doesn't work out (hey, it happens)
Secondly – It takes Planning (which also adds to the time dilemma)
You'll need a plan of attack. You could willy-nilly your job posting and hire the first candidate that fits your requirements. But that's not going to necessarily fulfill your position the best you could. You'll want to plan out (read that as write down) the various aspects and requirements of the position you're hiring for.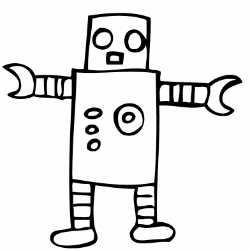 The Job Listing – Are you looking for a web developer? You'll want to know exactly you want your site to do in order to know which skill sets are important for your outsourcer to have. Maybe you want a simple html based site? Maybe you want WordPress site? Don't know which skill sets you need? Well you might want to get handle on that first.
Knowing exactly what you want to accomplish is the first step in filling a position. This applies to all kinds of positions but most notably the more technical positions.
The Interview Process – Personally I like to invite people to my job listings. It allows me to presort and invite those with the proper skill sets (see above).
Beyond that that I have a very specific interview process that starts with their very first reply. If they don't reply correctly they're immediately stricken off the list. Brutal, I know. But it's all about making sure they follow instructions.
Read up on interviewing and you'll find little tid bits here and there that you'll include in your process. A good interview will save you a ton of time by finding the right person the first time.
Training – Having your training material completed before you even start the hiring process is a major plus. Perhaps you have a system for the work you want them to accomplish. Make videos or process documents showing them how to do it with pictures. With this in place they can get to work right away.
Even if the person you're hiring isn't a "process" type of person – have swipe materials in place for designs you like, etc. Having your materials ready to go is the key to making this as painless as possible.
Support – You're ALWAYS going to have to manage your team members. No matter how "automated" you get (I hate that word by the way – it's a misnomer). The best way to make sure you're doing this efficiently is to create a project management environment. This is a place where you and your employee(s) login everyday to see the daily tasks and communicate about them.
You can do this with paid solutions like Basecamp or ActiveCollab or one of the new "social network" like systems. Or you could do the "poor man's" version and install wordpress on a domain and make it password protected. This was my very first project management system and it worked just fine. We used the comments section to communicate about the task in the post.
Conclusion
Outsourcing can seriously suck if you don't do it right. And even when you do it's not some magical solution that allows you to go on endless vacations. As long as you go into it with the right expectations and a little bit of preparation you'll be ok.