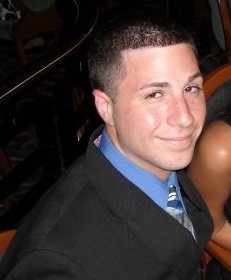 [Mark] – Which affiliate shows do you like to attend? Why?
[Philip] -We have always attended Affiliate Summit East and West. However with the recent changes of location, I have lost my interest. We will now be shifting our focus to LeadsCon, which is a more serious conference with a clientele with much more experience in the lead gen space.
[Mark] – What advice would you give to yourself starting out as an affiliate?
[Philip] – The most important advice I could give would be to expect to lose money. Most campaigns do not start off in the green. When they do, they are diamonds in the rough, but all campaigns take lots and lots of work. You will constantly have to rotate new banners/ads into the mix, tweak your landing pages, and pending advertisers requests, makes tweaks to your entire campaigns to improve quality. It may take some time to get a campaign profitable and stable for the long term. Not only does the campaign have to be profitable for you the affiliate, it has to be profitable for the advertiser to want to continue buying your traffic. Just be prepared to lose money in order to make the campaigns profitable.
[Mark] – Which traffic sources do you see as dead in affiliate marketing?
[Philip] – I think it's safe to say that SMS/Text Messaging is dead. It should have never been an accepted form of traffic for any advertiser who was looking for quality traffic. We have been 100% against SMS from the inception of it.
[Mark] – Is it possible to build a long term business as an affiliate?
[Philip] – Simply put, it would be foolish not to build your affiliate business with a long term model. Like any business, your business model should be clear. Just because you may have the luxury of working in your pajamas and making thousands of dollars a day does not mean you should not protect your business or not look into the future. It's not hard to see the people in this industry who are in it for the long run. With countless networks going out of business, major personal expenditures, etc., many networks and affiliates alike burn their money as quickly as they earn it. This is never going to be a sustainable business model, or way of life. Affiliate marketing has its ups and downs. Make sure to have a clear cut plan of saving a percentage of your profits for two things:
When you hit a drought of unprofitable campaigns and need money to fall back on.
You should always be testing, and should lay out a percentage of your profits for testing new campaigns.
There is a reason that you can set budgets for yourself within all of your traffic sources. Be smart with your money and your business will flourish.
[Mark] – What do you see as the most important traits of an affiliate manager?
[Philip] – The most important traits of a GREAT affiliate manager are the following:
Excellent Response Time
Prioritization Skills
Ability to multi-task efficiently
Have an actual interest within the company, which encourages them to do a great job.
Excellent Communication Skills
Politeness – after all, they are customer service representatives.
Intelligence
[Mark] – How closely do you interact with the affiliates of your network?
[Philip] – In the beginning, when I started CPATrend and ran it single handedly, I dealt with every single affiliate, every single advertiser, did all of our billing, did all of the advertising for CPATrend, and handled every single day-to-day operation. However, with growth came the need for more employees. I interact with affiliates on a daily basis, but our account managers are the best in the industry. Most affiliates do not feel the need to speak to me for the most part as their accounts are handled so well, but I am always available for ANY and ALL of our clients. We are a small team at CPATrend, so every single thing that goes on is discussed amongst all members of the team. We all know what's going on at all times, so whether or not I am speaking to the affiliate, or the affiliates' account manager is speaking to them, every action that is taken on our end has "crossed my desk" so to speak.
[Mark] – If you had a choice of buying an awesome car, watch, or vacation – which would you buy?
[Philip] – While I like all three, I'm cheap when it comes to certain things. I don't really care too much about a car. I have a beautiful Burberry watch that my girlfriend got me for Valentines Day, which is the only watch I own. I'm more of a vacation person. As I mentioned earlier, wasteful spending can be the downfall of a business. I do not need a $300,000 car and a $25,000.00 watch to make me happy. However, spending so many hours a day working (especially when I work conventional + unconventional hours) requires vacation time to recharge the batteries. So my response would definitely be a vacation. People can only be productive for so long without taking a break, so strategically planned vacations are the best way to be productive year round in an industry that requires so much time and effort.
[Mark] – Of all your business accomplishments what makes you the most proud?
[Philip] – I have run various online and offline businesses over the past 10 years. The accomplishment that has made me most proud was growing CPATrend into the network it is today. We have been in business for 3 years and 3 months now. We turned a profit in our first year (2010), which is rare for most businesses. In 2011, CPATrend did 7x more revenue than in 2010. In 2012, CPATrend did 6x more revenue than in 2011 (and 28x more than 2010). Q1 of 2013 has been incredible, so to see our exponential growth has truly been a very proud, but humbling experience for me.
[Mark] – What was your worst business experience and what did you learn from it?
[Philip] – I owned 25+ websites, all ranked #1 & #2 for all of the major keywords. I purchased them all, and revamped the monetization systems. I went from $xxx profit per month to $xx,xxx profit per month within 6 months. After 2 years, I hired the wrong SEO company to do SEO for all of my sites. Every single site got sandboxed together, and I saw my revenue drop from 6 figures per year to 4 figures per year. So, I learned to do my due diligence before hiring a company to "improve" mine. If you check out some rankings for CPATrend, you will see that I did my homework this time around. Just Google "CPA Network", "CPA Networks", Top CPA Network" etc.
[Mark] – Why do you think so many networks are going out of business?
[Philip] – I think I touched up a bit on this before. I think that most networks are going out of business because they are not treating their businesses as stable, long term businesses. Many networks look for the quick buck, and as we have all been seeing, the FTC is cutting down on companies who do not care about the end users/consumers, and only care about making big chunks of money in small periods of time. When it seems too good to be true, it usually is. While we don't send our affiliates to the playboy mansion, we don't take our affiliates to the various countries throughout the world, our top affiliates are well taken care of and would vouch for that statement. CPATrend cares about providing the top quality leads to our advertisers, while providing our affiliates with immediate support/responsiveness and providing them with the top offers in the industry. Although all networks will say such things, we have proven ourselves to hold true to these standards.
[Mark] – How has your network handled fraud the past few years? What's the trend?
[Philip] – If I tell you this, I'd have to kill you. 😉
Actually, we are very, very good at weeding out fraudulent publishers. Many affiliates do not like us because we approve about 2% of applications, and trust me, we get quite a few applications every day. Our approval methods may be the most strict in the industry, but if you speak with any advertisers we work with, they will vouch for the cleanness of our traffic. We are very detail oriented and simply know all of the traffic that is running through our network. No affiliate can run an offer without their account manager speaking to them and giving them the green light. If in the rare case we do spot fraud, we always spot it before a major bill is racked up, and the publisher is immediately terminated.
[Mark] – What new verticals do you see trending in the next 12 months?
[Philip] – At CPATrend, we are extremely focused on the dating niche. It will not only be growing for the next 12 months, but the online dating industry is here to stay for the long haul.
[Mark] – How important is outsourcing to your success?
[Philip] – Outsourcing has played no part in my success. The CPATrend team is comprised of family and close friends. We are all professional, driven, and have the same goals. In a fast paced, highly competitive industry, I do not rely on outsourcing one bit to save some money. I believe quality work goes hand-in-hand with the price of admission, so I am not looking to cut corners and save a couple of bucks on outsourcing when the quality of service we provide is second to none. My lifelong experience with outsourcing has never been very positive, so I've stayed away from it.
[Mark] – If you had to do it all over again would you enter the CPA space or go with big brands?
[Philip] – I would always choose the CPA space. Why? Well, we work with big brands as well. No reason to restrict business to one or the other when you can do both! But the CPA space has been very generous to me and CPATrend, we have been welcomed into the industry with arms wide open (of course after we proved ourselves as a rock within the industry).
Visit CPATrend today or email Phil directly at Phil@CPATrend.com