Seriously big news in the affiliate marketing space today. Google announced that they will be shutting down the Google Affiliate Network.
Here it is in their own words:
We're constantly evaluating our products to ensure that we're focused on the services that will have the biggest impact for our advertisers and publishers.

To that end, we've made the difficult decision to retire Google Affiliate Network and focus on other products that are driving great results for clients.

We'll continue to support our customers as we wind down the product over the next few months.
source
Here's what we know from the announcement
It'll be taken down over the next few months
This does not affect Adsense
They're encouraging the continued use of "CPA oriented" tools like Product Listing Ads, remarketing and Conversion Optimizer
I tried to do a little more research on the topic but it's literally so new there hasn't been a lot said about it yet. This was what a search in Google News showed…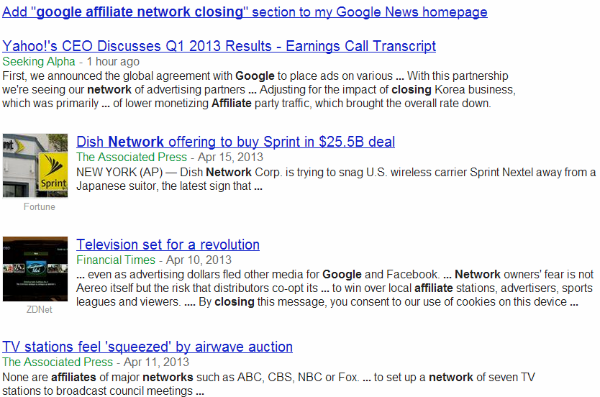 So let the jokes and snarky comments about how Google hates affiliates begin.
Shout out to Ruck from imgrind.com for sharing the news first!