Facebook is now allowing a select number of pages to add geo targeting to their promoted posts. What's even better is that you can now go back to prior promoted posts and add geo targeting (even if it wasn't on the first time you ran it).
This is a great chance to try some new targeted promoted post campaigns. I can see insurance, health care, education, and loan affiliates drooling at the thought of it. You might even be able to revitalize an old campaign that's dead in the water.
Here's what the addition to promoted posts looks like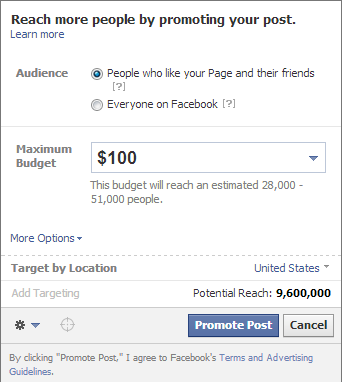 Although this feature is a limited release to certain page owners there's a good chance you'll see this rolled out to everyone. Targeting options are typically a welcome addition to any advertising platform.
Thanks to AllFacebook for breaking the news first.