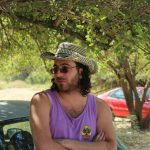 By Moris Katzobashvili, Sales Director Edge226
Moris holds over 5 years of experience in the industry, Supply and Demand Master, Consulting Startups, Senior Ad-Networks, Affiliate Networks and SSP's, B2B Leader in company growth and in exploring new verticals. 
ROI, Margin, Profit, Revenues – We measure our entire network and business success in a one simple line with a $ sign next to it. But behind that bottom line there are numerous parameters that inflect our performance and monthly earnings.
Most of us are familiar with the common and obvious factors such as media cost, employees, office expenses etc.  Although we must not avoid the hidden parameters that are effecting our cash flow without us even noticing it.
Neutralize Scrubs
Whether you are on the Affiliate side or the Advertising side, when closing on your billing cycle 15th of each month you are preparing yourself for an all-out war against scrubs. "Everybody goes through it", we say to ourselves in the back of our mind, and all is left for us to do is to reduce the deduction as much as we can. So how can we limit scrubs amount to the minimum?
Before taking any active steps practical we must change our mindset, we need to become the proactive side and stop being passive. Our main goal should be finding a quick and reliable process for detecting immediate suspicious traffic sources in real time, easily disable these sources and notify your partners.
Now you can use Echo226 Mobile and Affiliate All-in-One Platform to gain back control with quality management enhanced feature-set like: Automatically pausing affiliate with low CR, or Multi fraud protection tools reports integrated to Echo's platform in real time. With that kind of power, you can diminish the number of scrubs by preventing them in real time.
API – Can Make You or Brake You
Personal relationships in the Affiliate Industry has its benefits but for scaling up your numbers there is no other choice but automated workflows. API has become a huge "Buzz" word in our industry so no need to present its importance here, but how to use its endless productive possibilities is a completely different thing.
Beside the ability to pull the full offer information from partners with a press of a button, we need an API service we can trust. I cannot stress this enough, but a malfunctioning API could be the reason for closing your network with trail of very angry partners behind. When you decide to depend on a machinery to do your manual work, make sure it can handle your missions. Echo's API is the only product in the industry with API Per User and not Per Network, meaning it's the most powerful API tool for demand collector, reporting API and Live Bulk API.
Syndicate Your Affiliate Tools
If you are in this business long enough, you have probably heard about the Pareto principle more than once. Many affiliate networks had translated this principle into overwhelming their team with affiliate tools for testing, measurement and endless unique features that they must have. But instead of investing time on their core business, affiliate networks have started to get lost in the woods of multi-platform and tools that may increase profit for a specific account in the short term, however it's a huge deviation from the right Pareto path.
With Echo226 All-in-One Platform there is no need to use different affiliate tools and having to sign in and out from numerous platforms to get the full picture. All information is available in one place. Now you can plan, deliver and optimize based on information on one platform, one dashboard – One Place.
There is a simple reason why Echo's platform answers all the key issues regarding the affiliate network's needs. We have entered this market after years as experienced SAAS product providers, and when the performance world was controlled by Right Media and Appnexus (remember them? :)) we came and changed the game. Now we have come to change the Affiliate Network industry with our All-in-One Platform. Give us a chance to show you how it is a game changer both professionally and financially.