Affiliate marketing is ever-changing as technology advances, bringing on the table new tendencies all the time, for business development. Even if we can't tell for sure what will happen in the future, one thing is sure: We always need to be ready to adapt.
Considering that focus on trust and personal approach seem to be the main trends for this year, it is essential for affiliate experts to catch up with the tendencies and find way of assuring the success of their campaigns.
In the latest years the nutraceuticals (Nutra) market changed from a locally business to a corporate structure and the dietary supplement segment recorded a major growth. Experts suggest that there is still a lot more going on beyond this niche.
Basically, the Nutra market has a promising future with lots of new products to focus on. Nutra and healthcare became already key words in the affiliate marketing industry and this is unlikely to change in the future.
Since the existence of chemical ingredients in products begin to be forbidden in lots of countries, the use of natural Nutra products are projected to boost in the following years. They have an amazing potential to enhance not only economic growth but also your revenue.
In Europe, all the products related to wellness are rapidly emerging in new business channels fueling the global Nutra market. This fast pace of growth encourages e-commerce and contributes to a lion's share in the global sales revenue of the affiliate marketing industry.
All the industry leaders, all the major affiliates, influencers and change makers promote these wellness products hoping to have a good share from this evergreen market. Being one of the most profitable niches nowadays with offers that can guarantee an excellent payout, most of the big dawgs are investing money in the health and beauty industry, always looking for the best possible offers.
Some of the most experienced performance networks can provide exclusive deals and even their own Nutra offers, with an amazing profit potential.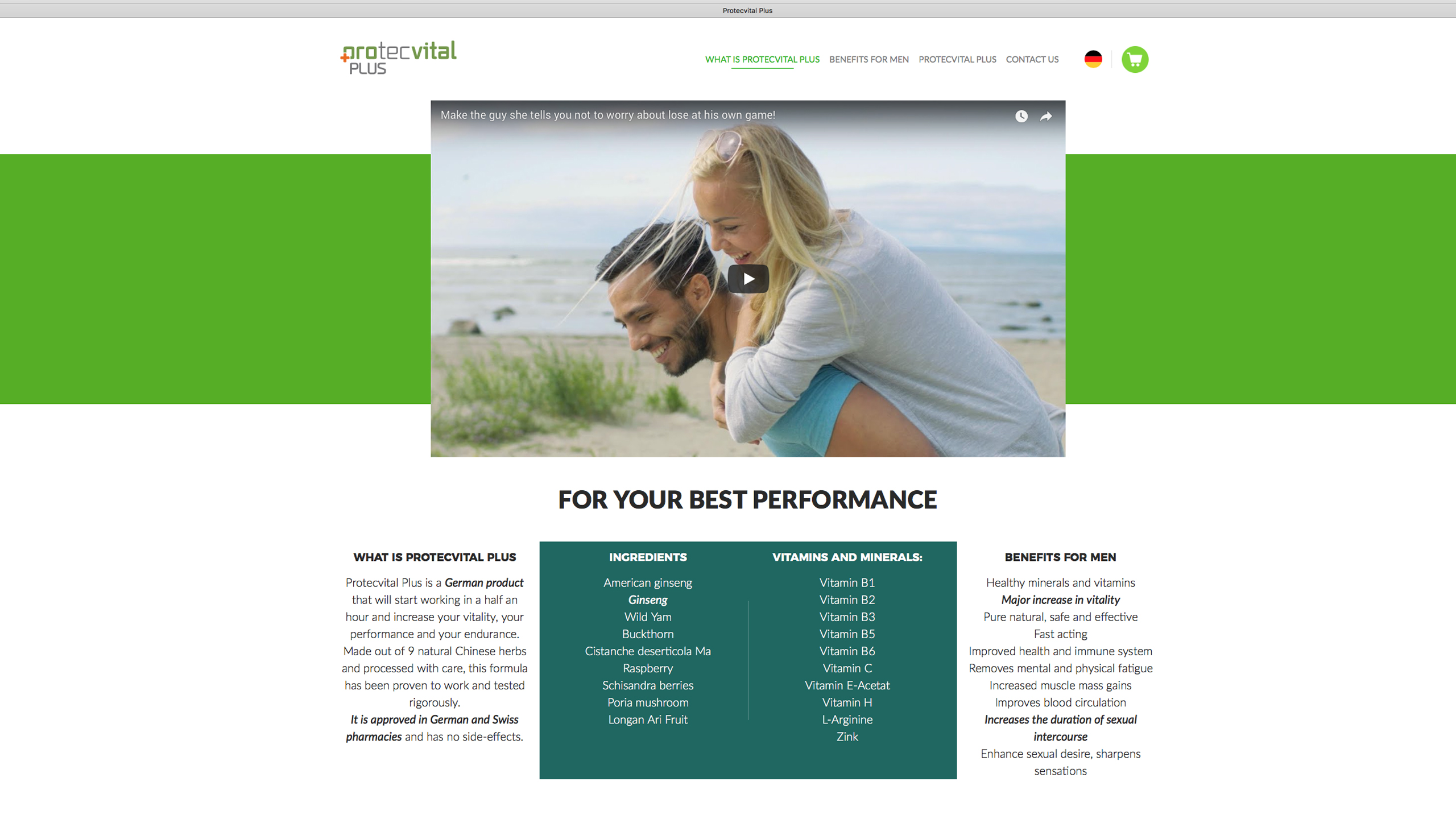 BitterStrawberry for example, just launched a Nutra blend on the European Market, under their own trademark that can be delivered in just 24h, that meet all EU standards, providing in the same time a revolutionary tracking system that will choose the best match between the offer and the traffic, landing pages and HQ ads and testimonials, so you won't have to invest in promoting the products, consultation and guidance for media buying and as they say: The best CPA model with the best payout in the industry!
But we will let their hot offers talk for themselves. Just take a look on their selection and decide if you want to join their business plan.
Don't forget that you will have access to products and tools that are not available elsewhere!
The possibility to control your data and have a more relevant personal approach in selling is sure to bring success for companies and an additional key point in online business, that is so dependent on the way you get along with your audience.
To understand what it means to market a product and what strategies you need to use, we will give you an example of the power that humor and persuasion have in the digital space. Combining strong persuasive tactics and humor engagement, requires creativity and ingenuity and has proven to have a great effect on sales. Have a look on their video ad and discover the impact humor has on the purchasing behavior. In the end it has the universal appeal for making content viral.
There is clear evidence that for online marketing campaigns authenticity is a key feature that attracts customers. Therefore, you will need to embrace the humor that you are using.
To understand the income opportunities and the importance of the healthcare niche in the affiliate marketing industry, in the United States the Nutra Market has grown from a $14.9 billion in 2000 to over $53.1 billion in 2017, according to the Nutrition Business Journal. The market also generates a large number of jobs and direct employment opportunities.
It's constantly growing portfolio marks significant developments in related areas like the discovery of new natural ingredients, processing techniques, packaging, distribution, outsource production and even micro-entrepreneurship generating more and more money across the chain.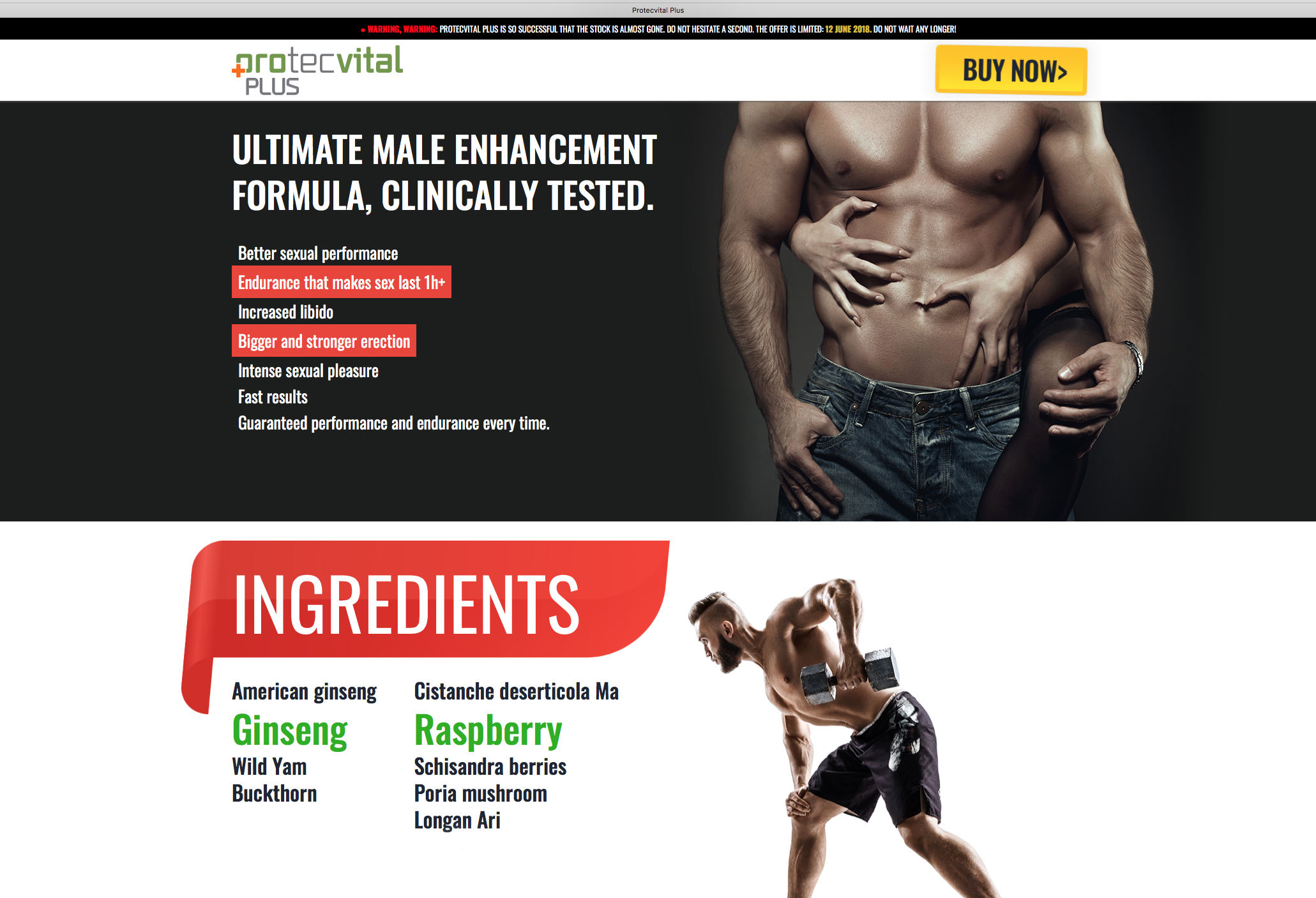 Taking this into consideration, the pace of growth seen in the health supplements increases significantly but also requires quality, transparency and sustainability. And if you work with the best suppliers you will be able to make an educated decision.
2017 was a great year for the nutraceutical industry, but 2018 marks more developments in this niche, making the Nutra vertical being recognized as a leading supplier of premium offers.
With companies like BitterStrawberry, developing their own signature ingredient brands and blends, that have a solid research behind their products and ensuring safety, trust and efficacy, you will have all the tools necessary to rule the Nutra market.
If you are interested in their new line of products or what to talk to their team about the newest ways to optimize your campaigns and increase your profit, you can meet them among the sharpest minds in the industry, at Affiliate World Europe in Barcelona, the best place to discuss the future of affiliate.
Discover their most exclusive collection of Nutra Products on the market and find the best ways to build a new and profitable partnership!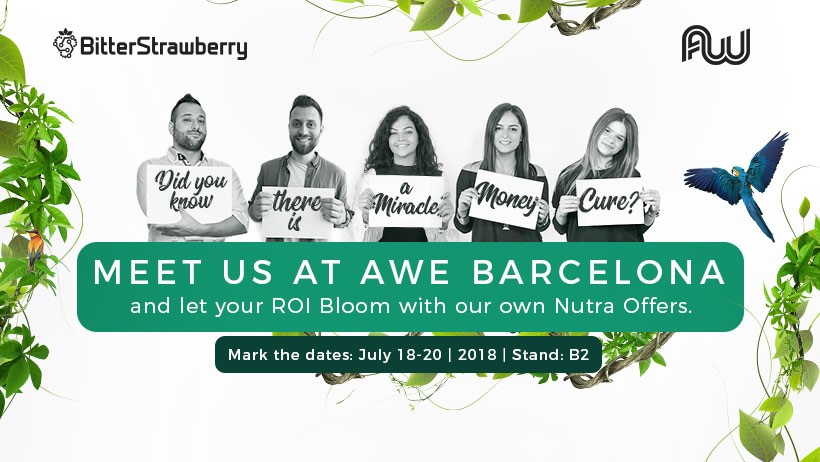 Just give it a try! Rejuvenate your business with what is seems to be the future of e-commerce!