Printed coupons? Really?  Even though the coupons from yester-years Sunday Newspaper may seem like bit of nostalgia, coupons are actually bigger and better than ever. Consumers however, are still looking for anyway to save a buck.  With the growth of the internet, digital coupons have become widely available on coupon websites, smartphone apps, and more.
Even though our Mom's coupon books have long been forgotten tucked away in the crowded kitchen drawer, the majority of today's consumers still regularly use coupons for their purchases.  Both young and old are embracing coupons for all ranges of purchases.
Any smart marketer should be thinking about how to incorporate coupons into their broader online strategy. Coupons are a persuasive way to acquire new customers, but you have to be thoughtful about how you go about promoting them with coupon affiliate websites—otherwise, you'll find them eating into your margins.
How do coupon affiliate websites work?
You are hopefully familiar with both CPM and CPC attribution models, where you pay for impressions (CPM) and clicks (CPC).  Coupon affiliate sites are generally set up as a CPA pay.  What's great is you are only paying out of pocket for actual conversions generated by the coupon site, instead of paying for a display ad that might not actually result in traffic.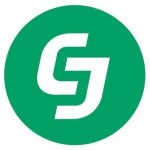 The majority of the coupon sites work with affiliate networks like ShareASale or CJ Affiliate (formerly Commission Junction). As the brand marketer, you will not engage with the coupon site itself, rather the affiliate network, who will manage negotiations, track conversions, and manage payment to the coupon site on your behalf.
When consumers are looking to buy something, they often go straight to their favorite coupon site first to see if they can score a deal. Couponers like using these sites because they're known for being reliable, and often have social rankings for whether or not the coupon is "good" or "works."
Or if they are like myself, someone who doesn't have a favorite coupon site that I use as a go-to, they go to Google and search for things like "[your industry] coupons," "[your product] coupons," or "[your brand] coupons." The sites that show up in the search results tend to be—ding ding ding ding, you guessed it—coupon websites.
Advertising on coupon sites ensures you reach both types of customers, including those already familiar with your brand as well as those who haven't even heard of you yet.
Types of coupon websites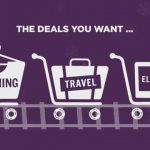 There are actually a ton of them to choose from.  Here are the most common types you'll encounter:
Traditional coupon sites. These are some of the larger coupon sites like RetailMeNot, Offers.com, and Savings.com, and are probably what comes to mind when you think of a "coupon site." They have ginormous databases of coupons, which of course enables them to rank well in Google. The coupons are often organized by brand and industry, with featured daily deals that are shared via email newsletters.
Curated coupon sites.  The name is pretty self-explantory, this type of site handpicks coupons to include in special themed lists with a category focus, such as "Tech Bargains," or "Brad's Deals."
Loyalty coupon sites. Sites like Ebates offer cash-back rebates to their customers, in reality they are passing part of the affiliate commission on to the consumer.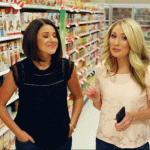 Coupon blogs. These include well known sites like The Krazy Coupon Lady and the Coupon Mon.  In addition to listing your coupon on their site, they offer an added value by showcasing your coupon / deal in high ranking traffic blogposts.
Have you ever considered using coupon affiliate sites in your business marketing efforts? If so, we would love to hear all about your successes and pitfalls in the comments below.