FoxOffers is a growing affiliate network in the finance niche that has already gained trust and recognition.
Our large network of trusted affiliates and highly skilled in-house media buy team is the key to finding the best traffic for each offer. FoxOffers' main goal is to build credible and strategic cooperation with all our partners and provide them support with a win-win final results.
From the very beginning, we were open that we're an Ukrainian company and operate in Kyiv. We have always been proud of that. But nevertheless, we tried to work with partners from the CIS, namely from Belarus and russia and other CIS countries. Although subconsciously we never wanted to work with russian GEO, but sometimes we had still considered candidates for certain positions in the team, had bought traffic on ru offers and had worked with affiliate teams from russia.
But business processes changed drastically on February 24. The main operational task of the business was to keep team members and their families alive and unharmed. FoxOffers completed this operational task only a month later when all of us were able to find as safe a place as possible. At least what may be considered safe place here in Ukraine while our land are bombed and air aid alarm still warn us every couple of hours.
More than 70 days merged into one endless long overcast day. The working day from 10 AM to 7 PM changed to breaks between air aid alarm. And in such new, but temporary, realities, each of us, teeth clenched, with a forced smile, started to gradually contact our partners who also have been forced to stop their work since the end of February.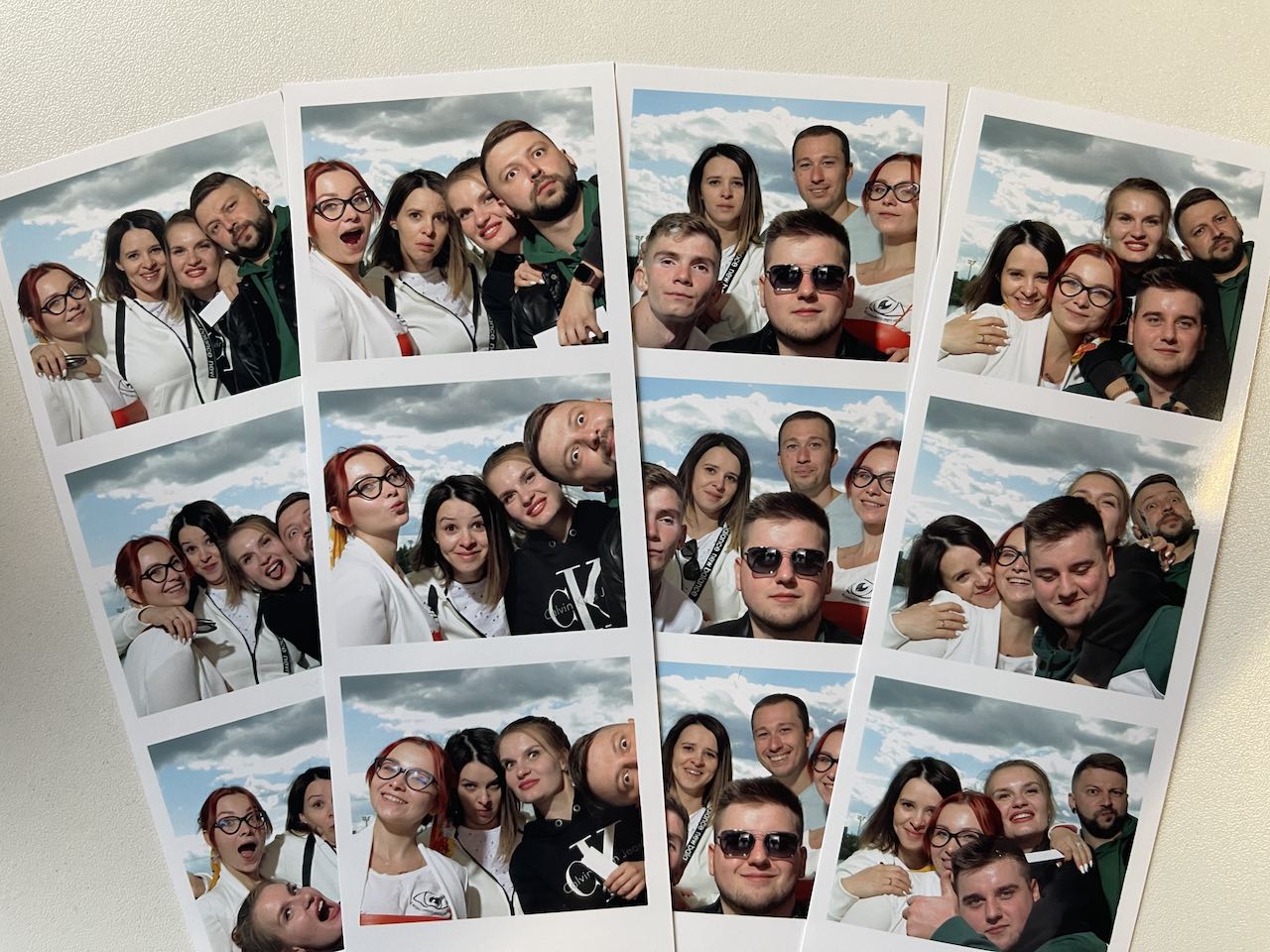 Our Team before the full-scale invasion:

Our Team Now:
It's early May outside and our team has fully resumed its work no matter what. We have never had a stronger motivation, because we have someone to look up to – Armed Forces of Ukraine, the governments of our country inspire us not to give up, inspire us to work, so that we can celebrate Victory Day with the best possible results.
No affiliate has heard from FoxOffers about the delay in payment, let alone its complete absence. The technical integration of the partners is carried out by our specialist daily under the sounds of sirens in the city of Bila Tserkva, Kyiv region. Reconciliation of balances with advertisers is carried out by a billing manager who is hiding in a village in Khmelnytsky region. Tier 1 traffic is purchased by a member of our media buy team, who was located near the city of Bucha, etc. That's the way each of us doesn't want to let you down.
We work today, we will work tomorrow and for many years to come. We are proud to be a company operating in Ukraine.
We were forced to make changes in our business process.   Namely if you're a candidate from russia you should add to your CV a photo from the protest on Red Square or from a paddy wagon for vacancies at FoxOffers. Also, all candidates from Belarus will be forced to express their position before direct communication on the vacancy.
Due to the full communisation of russia, namely due to the blocking of Facebook and Instagram, the purchase of traffic to this geo is impossible (although VK is trying to come back to life), but also keep in mind payment issues. But we're seeing a rise in demand for the ru Europe and Kazakhstan because of the outflow of population from russia.
Cooperation with media partners who "have not heard anything" about the war in Ukraine and publish content such as "How to avoid sanctions?" and "Why did the affiliate market go off the rails in late February?" is also over.
Therefore, new opportunities are opening up for businesses to move faster into the European market.
Get in touch today and start working with FoxOffers!
So business has already experienced discomfort, but that's how we pay for freedom. And since we're doing our best under the circumstances, let's do it together! There are our Top 5 offers for May:
AU 🇦🇺 1000$ + 9% CRG
CA 🇨🇦 1000$
SG 🇸🇬 900$ + 10% CRG
ru 🇪🇺 800$
ES 🇪🇸 750$ + 5% CRG
We're glad to welcome media buying teams, solo buyers and affiliate networks for partnership!
Oksana, СEO of the Ukrainian Company FoxOffers