The latest updates on the SOPA/PIPA issue point to at least a temporary victory for protestors.
The blackout garnered the participation of at least 17,000 websites including: Wikipedia, Google, and others. Facebook and other high profile sites spoke with public opposition as well.
Google also gave legs to a petition for which over 7 million people have signed.
Hundreds if not thousands of people turned out for street protests in New York and many other cities.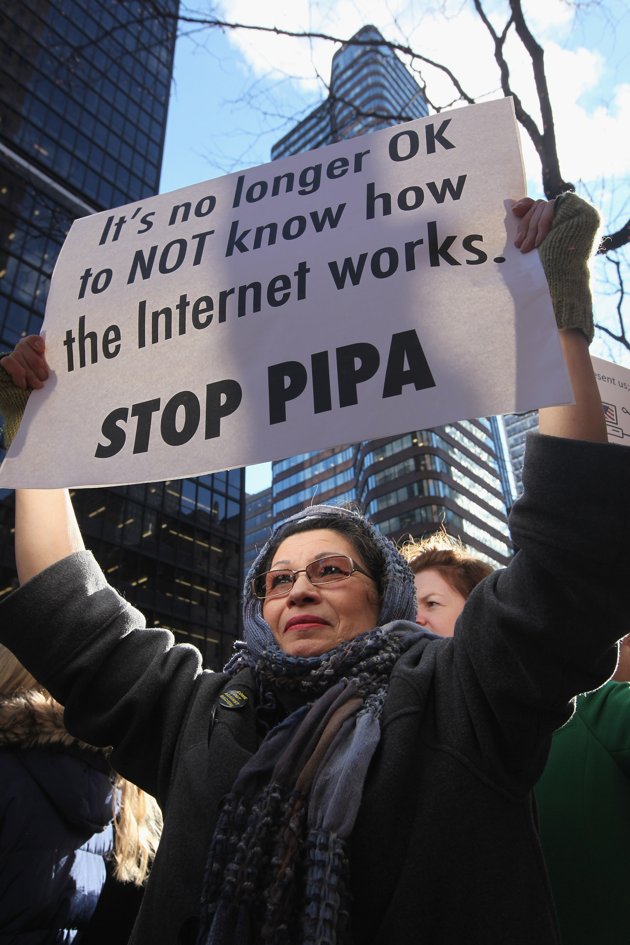 In response, both the House and the Senate on Friday began backing away from the controversial anti-piracy bills.
Several lawmakers came out in opposition. At least 18 senators, four of which had previously cosponsored the Senate bill – Orrin Hatch of Utah, Roy Blunt of Missouri, John Boozman of Arkansas and Charles Grassley of Iowa – issued statements Wednesday saying they were withdrawing their support. Democratic Sen. Ben Cardin of Maryland last week said that, after listening to constituent concerns, he could not vote for the Senate bill as it is currently written.
On Friday, Senate Majority Leader Harry Reid said he was postponing the vote "in light of recent events."
Also, the House of Representatives said it is putting on hold its version of the bill (SOPA). The House will "postpone consideration of the legislation until there is wider agreement on a solution," House Judiciary Committee Chairman Lamar Smith said in a written statement.
So for now, it appears that all of the protests got the attention of Washington. However, alternative legislation is already being proposed and you can bet that this fight is not over.