At this point you should have a basic demographic profile of the type of person you are looking to get your ad and offer in front of.  You should have information like:  gender, age, race, education, income, etc.
After my last post, I got a ton of questions about the basics of demographic targeting and exactly what info we are looking for and how we are going to use it.  So I'm going to take a step back here in post #2 to provide a clearer picture as to what we're trying to accomplish and how it will directly impact our cash profits.
The goal in building out a demographic model is to utilize demo information to get the opportunity to scale your sales and conversions in a much larger way than you would be able to if you didn't build out a demographic profile.  What do I mean by this?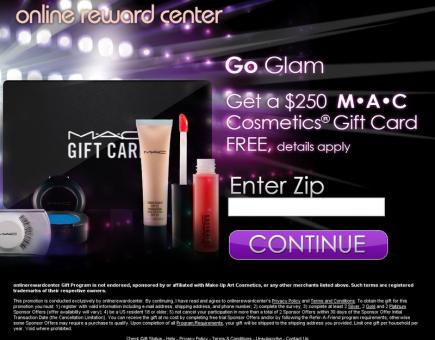 Well let's take a look at an example.  Let's say that you are promoting a zip submit offer for a Mac Cosmetics gift card.  If you limit yourself to buying traffic of people that are specifically looking for Mac Cosmetics, you're only tapping into a tiny fraction of the potential leads that could be interested in a Mac Cosmetics gift card.
Once you have tapped out all of the very specific traffic of people that are directly searching for Mac Cosmetics, Mac Cosmetic specific products, or are browsing a mac-specific site…you're profits are capped.
We don't want to cap out our profits!  Hence the need for putting together a demographic profile and getting your ad and offer in front of a much larger, but still relevant audience.
So let me break this down step by step for you.  We're going to pick an offer through the Offervault offer search and then begin to gather the information necessary to make our demographic profile.
Step 1 – Pick the Offer
As I mentioned previously, we are going to choose the Mac Cosmetics gift card offer which is a zip submit that is paying $1.85.  After a quick Offervault search for "Mac Cosmetics" I found the below offer.
Now it's time to figure out the audience we need to target to get conversions.  But not just the very specific and smaller Mac Cosmetics audience…we want to make a LARGE amount of money with this offer.  In order to do that, we need to get the demographics for the typical person that would be interested in this offer.
Step 2 – Research: Quantcast, Alexa, Ad Planner
I normally start with Ad Planner and quantcast.  No specific reason, it's just the way I work.  So I'm going to head over to both Ad Planner and quantcast and do a search for maccosmetics.com and begin there.
The goal is to gather a few pieces of key data:
1 – Basic demographics
2 – Related categories of interest with high affinity
3 – Related Sites
4 – Related Keywords
Step 3 – Spy Tools
After I start to build out a decent list of the above information I'll then head over to some of my favorite spy tools to begin planning and building out the actual campaigns.  I always assume that the traffic sources and campaign types I need to build out are going to be:  PPC, Display buys, and CPV.  There are of course other types of traffic and sources, but these are the bread and butter of most top affiliates.
Step 4 – Run the Campaigns
It's not time to run the campaigns and enjoy the fruits of your scaling!
If you have not watched the video for this post, it is highly recommended as there is a lot more information contained in the video than what I could possibly type in a single post.  Be sure to check it out.
To quickly summarize:
1 – Choose Your Offer
2 – Do the research required to pull out:  basic demographics, categories, sites, and keywords
3 – Use the basic demographics, categories, sites, and keywords you found in your research to build out the campaigns utilizing the spy tools
4 – Run the campaign and make a LOT more profit