In the expansive world of internet marketing, making connections with strong partners and utilizing all of the resources available is key in running a successful business.  If you are working with a network, one of those invaluable resources is your affiliate manager or advertising rep.  These professionals have extensive training and their career path is focused on understanding the entire scope of affiliate marketing.  When it comes to developing and executing your business plan, your affiliate manager is an invaluable resource and you should definitely be taking advantage of their knowledge and insight into the affiliate space.
In order to be successful in this ever changing industry, it's important to remain flexible and be able to adjust marketing strategies and techniques accordingly.  Testing is vital and an essential element in optimization.  You should constantly be testing new things and looking for the next innovative idea that you can capitalize on to increase your margins and profitability. Use your affiliate manager as your guide.  With their bird's eye view, they are going to know what is and what isn't working well in the industry.  Affiliate managers have access to information gathered by market research teams that identify trends and can help you adapt your promotion methods and offers accordingly. Whether it is trying new sources or modifying your banners and landing pages, your affiliate manager is going to be your best resource.  Take advantage of their knowledge of the industry and the additional resources that they have at their disposal.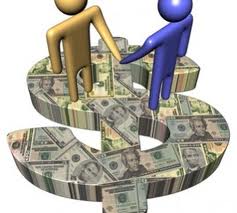 Consider your affiliate manager your business partner.  Your success is their success.  It is your affiliate manager's main focus and duty to help you develop a business plan and execute it.  Affiliate managers understand the entire scope of the industry and have your best interests in mind.  Their goal is to help you succeed not only at the moment, but help you build your business to achieve long term success.  Remember, they want what is best for you.  A great manager will go above and beyond to help you reach the next level.
Work with an affiliate manager that you can trust.  Be mindful of those who may share your ideas, strategies, or marketing methods with other individuals or other affiliates, or those that may benefit directly in applying your strategies to their internal practices, thus creating a direct competitor.  Once you've established a relationship with an affiliate manager you can trust, transparency is key. While it is vital for them to be open and honest with you, it is just as crucial that you are open and honest with them.  Just like any relationship, it can only flourish if both individuals are giving 100% and are open and honest.  If either party is holding back, then there is potential for your business' growth to be hindered.  Open the doors of communication.  Find a reputable network.  If the network has a good reputation, then their employees will be a reflection of that.
In an industry that is constantly changing and evolving, you must make the most of all the resources that are available to you.  One of the most valuable resources is an affiliate manager.  They are experts in the industry and their mission is your long term success in this industry.  Find a network and affiliate manager that you can trust, work with them to develop a business plan and watch your business thrive.
This Article Brought to you by Katie Rose ~ Affiliate Strategist ~ Clickbooth
About Clickbooth.com
Clickbooth is a world renowned performance-based online marketing company providing cutting-edge technologies alongside a commitment to creating powerful partnerships for Publishers and Advertisers in the industry. Since its inception in 2002, Clickbooth's focus on quality and delivering unprecedented efficiency in the buying and selling of online advertising has been the company's foundation for industry leading success.