Have you ever wondered how super affiliates are able to dominate their media landscape so effectively?  We certainly have too, and two years ago we set out to crack the mystery (at least parts of it).  Among other tricks, we've discovered that a properly built jump page will improve conversion rates and raise customer value, resulting in higher bounties and EPCs, which in turn allow you to buy more traffic.  The rich get richer.  As the President and co-founder of Media Magnetic, it's my job to explore ways to improve the actions we send to our clients as well as find unique methods for our publishers to be more successful.  I'd like to share some of the success we've had with our jump pages, why we've had that success, and how we've leveraged the knowledge obtained to help our publishers.
For those who may not be familiar with it, a jump page is a simple interstitial page that goes between the ad click and the landing page of an ad campaign.  In the case of pop traffic it can often function as the page that gets popped.  Traditionally these pages can take on many different flavors: crazy eye-popping bombs of color, browser takeovers, interactive flash interstitials, you name it.  However we've found that for the purpose of improving click & conversion rate without sacrificing customer value, a simple graphic page mixed with refined messaging text is a happy medium.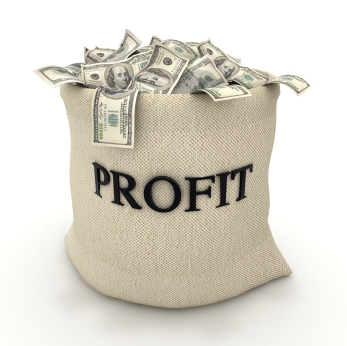 One of the most effective jump pages we've developed was for PurePlay, a social poker client of ours.  Over the course of four months we delivered over 80,000 clicks and 4,500 free joiners through PPV keyword buys.  Using ad messaging and keyword optimization alone we were able to improve the EPC on the campaign by six cents – hardly enough to scale a campaign to stratospheric levels.  However, once we got our designer involved who put some creative messaging down next to a sexy woman in a red dress, the campaign exploded.  EPC jumped from $0.75 to $1.15, and by the time we had delivered another couple thousand joiners the advertiser was on the phone raising the bounty by  45% for us and any partner who sent traffic through the jump page!  Over the course of a week we had revitalized the success of the campaign.  Once the page was a little more refined we slapped some PHP in the links and released it for our pubs to use on their own campaigns.
Why did this happen? Aside from the obvious benefits of capturing the user's attention, the page also provides more time and space to educate the user on the product.  The added click helps to reaffirm the user's interest in the product so once they land on the registration form they're more likely to enter accurate information.  Those that aren't interested in the product simply close out the jump page.  This finding was backed up by reviewing the data with the advertiser, who noted that customer value was significantly improved over those who went through his regular path.
This one simple jump page we built for PurePlay completely changed our perspective for in-house media buys on our campaigns.  Not only have we practically abandoned sending traffic directly to the landing page of a campaign, we've learned that when executed the right way, a jump page can improve both EPC for our publishers AND customer value for the advertiser. It's a win-win.  While walking in the shoes of our media buying affiliates we've learned that it pays to invest in good design work for a jump page and as a network it has benefited us to open our landers up for our publishers to use.
Since 1999 Tim has made his mark on the online marketing world. Beginning his career in Search and Performance marketing at a small Seattle startup, he quickly learned the dynamics of the industry. Since then, Tim has built and sold an organic traffic network and worked for two local online agencies, Ascentium and Don't Blink Media. As a board member of NWIAG, Tim maintains a close pulse on the local internet advertising scene. Along with his Partners, Tim was inspired to build Media Magnetic into the Premier Search Marketing Agency in the Northwest.