I know that we have been covering a ton of mobile marketing information here on the blog recently, but it's for good reason.  Mobile marketing innovations are currently exploding, resulting in countless new opportunities for affiliate marketers.
Another new opportunity has "jumped up" in local mobile marketing which will specifically provide local retail businesses with a new and deadly mobile marketing weapon through Jumptap.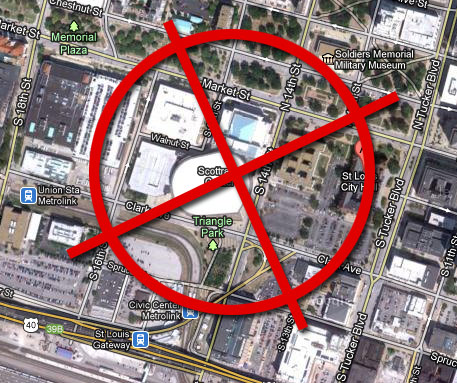 Utilizing the new found benefits of a data partner; PlaceIQ, Jumptap will be providing advertisers with the ability to market down to the city block level.  That's right, hyper-local targeting down to the city block level!
Talk about powerful advertising for any affiliate or service provider working for local retail businesses!  Here is more from Jumptap on this recent development:
In the second half of 2011, Jumptap brought unique third-party data partnerships to market, which began to pay off for advertisers in the retail vertical and in other prominent categories. To further enhance its offerings, Jumptap has inked a partnership with hyper-local data leader PlaceIQ.
The data provider transforms 'location into context' by ingesting large amounts of unstructured, unrelated, anonymous location-based data types such as photos, place, event, digital, social and more. After cleansing and normalizing vast amounts of data, PlaceIQ then extracts patterns, trends, intelligence and context. The resulting hyper-local 'location profiles' (down to a city block) suggest the likely context and behavior of an anonymous user, or device.
When coupled with time and location, these anonymous profiles can provide powerful targeting opportunities. The Jumptap-PlaceIQ offering will make it easier for advertisers to reach precise grids that are most likely to contain people at work, luxury shoppers, tourists, students, travelers, and more.
This approach is privacy-friendly, as PlaceIQ profiles locations not users, and no personally identifiable information is gathered, stored or used. As smartphones proliferate, retailers are recognizing the power of location awareness to drive foot traffic and in-store behaviors. The Jumptap-PlaceIQ partnership is squarely aimed at delivering on this promise for retailers.
"Jumptap's retail business experienced explosive growth in 2011, and retailers who leveraged our unique third-party data to target specific audience segments during the holiday season saw significant performance uplift," said Todd Anderman, Chief Media and Revenue Officer, Jumptap. "Matthew's retail expertise combined with our retail insights, existing third-party data relationships, and the addition of PlaceIQ's hyper-location data will help our retail partners further integrate targeted mobile advertising into their overall media mix and increase sales.