As many of us are (unfortunately) intimately aware, Digital River's DirectTrack platform has been hit with a serious outage due to hardware failure.  This caused many CPA networks running on the platform to face serious outages.  There are still questions in the air about what data has possibly been lost, which networks are fully function, which networks aren't…etc.
Here is an explanation from the CEO that was sent in an email blast from Digital River:
As CEO of Digital River, I want you to have a clear explanation of the events that occurred over the past few days. Digital River experienced an abrupt and rare hardware failure late last week that impacted an array in one of our eight data centers. As a result, some of our marketing services, including DirectTrack, were offline.

We know that DirectTrack is a key component of your business and central to your success. Restoring service to all customers is a top priority. Our technical experts along with our vendors' top engineers have been and will continue to work 24 hours a day until we return service to every client. As you read this email, service to virtually every DirectTrack client has been restored.

If your service is one that remains affected, the DirectTrack team will contact you directly and continue to provide updates until your service is back online. For those whose service has been restored, thank you for your patience during this recovery process.

Digital River values each and every client who has entrusted their businesses to us. We acknowledge that this is a very serious situation – one that has had the full attention of my entire leadership team – and I want to assure you that we consider it a top priority to restore service to every customer.

I want to reiterate that our DirectTrack platform was and continues to be supported by a redundant system. However, the rare and far-reaching extent of this storage failure prevented us from being able to quickly recover processing of your services in our secondary environment. To provide you added assurance in our infrastructure and technology stack, we are working with an industry-leading consulting firm to further validate our solution.

On behalf of the entire Digital River team, I pledge that we will work tirelessly to regain the trust you placed in us. Thank you.

Sincerely,

Joel Ronning
Chief Executive Officer
Digital River, Inc.
Despite many claims that everything is now in working order there still seem to be complaints all over industry forums about problems with many networks.  This includes missing statistics!!!  That's right, it's possible that some affiliate commissions are lost.
I couldn't let this opportunity pass by without using it as a teaching tool to my coaching students, consulting clients, and staff.  What a perfect example of why diversification is the best means to stability in our industry.  So…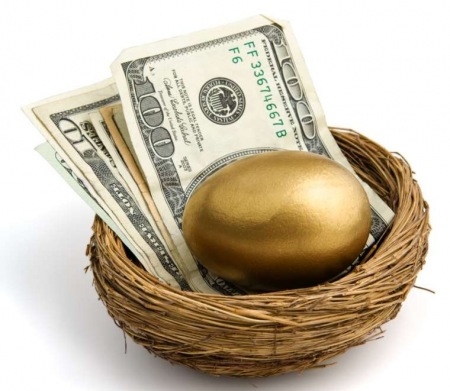 What can we learn from this event?  Simple…NEVER put all of your eggs in one basket.  This is probably the single most important business strategy to remember in online and affiliate marketing.  Things change, move, and shake too much and too fast online to have your business rely on any single source, method, system, strategy, keyword, network, etc.  This recent industry-wide outage should serve as a reminder to us all with regard to the all important strategy of diversification.
Stability in this industry comes from diversification.  Not just diversification in a few things, but diversification in every single aspect of your business.  Diversify and mirror your operation with backups and  you'll be able to take advantage of times when everyone else struggling.
There are numerous instances from this specific outage where huge opportunity presented itself to affiliates that were not at the mercy of a single network or network platform.  Many ad networks and affiliates were able to cash in and take advantage, while some were left twiddling thumbs hoping that they could resume making money "in a couple hours", then just "a couple more hours", then "tomorrow", etc.
Be the one taking advantage, not the one being taken advantage of.