Guest blogging is a super powerful website promotion tactic when you do it right. You could literally explode your site's traffic and sales with a few good campaigns. Besides the direct traffic benefits you gain exposure for your brand, learn what content gets the best response, and build valuable backlinks for your SEO efforts.
But before you can gain the benefit from all of that you'll need to do a little ground work. Below are tips to making guest blogging work for you.
Prep Work
Setup a Google Doc spreadsheet or excel file. You're going to want to keep track of things as you progress. It's a real time suck no to have this info all in one place. Trust me. Organization will help you move forward with precision.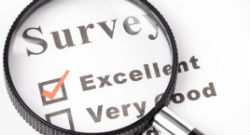 Step #1 Survey The Land
Get familiar with as many blogs that rank well in your market as you can. Do some basic keyword research and pull out the teir 1 level phrases. Those are the short phrases that best describe your market. These will be the most competitive phrases with the most traffic.
Look through the results for blogs. You should be able to tell which are blogs and which aren't fairly easily. Look for RSS feeds, comment sections, etc. These are general indicators that the site is blog based. Of course there's nothing wrong with finding sites that are not blogs that accept guest blog posts. Blog based sites just tend to be more "guest post" friendly (and maybe that's just type casting on my part).
Put the best sites you find into your spreadsheet. Repeat for a few keywords. Keep in mind this process is going to reveal the best ranking sites in your market. Not all sites are going to be guest post friendly. In fact some may even consider you a direct competitor and refuse to respond to you. That just comes with the territory.
I believe this to be a necessary exercise to help you learn your market better. The more you know about your market and the players in it the better equipped you'll be to work in it.
Tip: Repeat this process but add words like guest blog, guest posting, and write for us to your main phrases. This will help you create a laser targeted list of sites you know are interested in your services.
Step #2 Prioritize Your Best Opportunities
When you've created your list of both sites in your market and sites you KNOW are looking for guest bloggers, the next step is to figure out which is the best opportunity to start with. There are a few considerations to consider here (Listed by best opportunity to worst)
Blogs that place the author bio (and link) before the content
If you find an opportunity like this, jump on it. A link before the content is going to be clicked on 1000x's more than one below the content (not an actual stat). Seriously though, this is primo real estate. Put these opps at the top of your list.
Blogs that offer more than one link in the author bio
This is a great chance to include a link for your SEO efforts PLUS put a call to action link in there to get more clicks. Two links > One link
Blogs that offer an author bio (and link) on the post itself versus a link on the author page
Of course a link on the actual blog post itself is more beneficial. Strike while the iron is hot! You want your reader to click your link while you're front and center. Adding more clicks to get to your site's link means you're going to lose people along the way. Any sites that don't offer this get moved to the bottom of the list.
Blogs that offer links to your social profiles in addition to your website link
This one should be a no brainer. If you've got a chance to include your social links by all means move this opportunity up on the list.
Blogs that mark author bio links as nofollow
It's a bummer but this happens. Don't stress too much over it as nofollow links do still have value (even though some people say otherwise). Just move this opportunity to the bottom of the list. It's still worth doing, it's just not as much of a priority spot.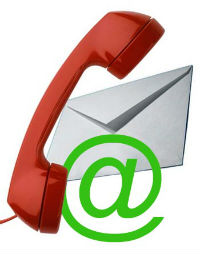 Step #3 Get In Touch
This is the hard part for some folks. Reaching out to land that guest blog spot is intimidating to some.
"What if they say no"
"What will I write about"
Those kinds of irrational fears will get you nowhere. Erase them and get crackin!
Of course it's easiest to start with the sites actively looking for guest posters. Before you do though try connecting with them socially, Twitter, Facebook, etc. Make yourself present. Do some blog commenting, etc. It always helps to have a relationship with the site owner you're guest blogging for.
When you've laid the ground work go ahead and get in touch. Be sure to read their requirements and follow them to the letter.
Follow these steps and you'll have your first guest blogging gig in no time.
If you've got any questions just drop me a line in the comments.