Rookie SEO's make mistakes all the time. Hell. Even SEO vets make mistakes (just not as often). When you make mistakes with SEO it can cost you time, money, and traffic. Those are 3 fairly major things that are good to avoid.
Let's put that into perspective for you.
Years ago I launched an authority site. It was my first real attempt at building a large site to establish a brand within a major market space. This was going to be my retirement plan. This site was going to be my future. I spent hours doing keyword research, organizing keywords categorically to create a site blueprint, and strategically choosing article titles.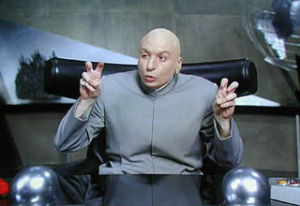 I thought I was doing things "right."
To my credit – the site was impeccably planned and executed. From premium content, to an optimized graphic design, to a tediously optimized wordpress platform. This site had it all right.
After a month of link building and content publishing the site wasn't even indexed in Google!
This was a bigtime red flag. Had I pinged too much? Was I publishing too much content? Was I building links too fast?
Nope. None of that was true.
What I had done was not change the default setting in WordPress to allow spiders to crawl my site.
…Wow…
And I wasn't even a rookie at that point (probably shouldn't admit that, but oh well). I had a couple years of experience by this time. This was a major flubb and it cost me dearly.
Here are the top rookie SEO mistakes to avoid
#1 – When Using WordPress, Allow Spiders To Crawl Your Site!!!!
Here's a short and sweet video tutorial on how to change this setting in WordPress
#2 – Thin / Scraped Content
Don't try and take the easy road when it comes to content. Scraping ezinearticles and youtube is so 2008. Build your own content. If you don't want to create unique articles use the content curation model.
#3 – Keyword Stuffing Your Content
The concept of keyword density is obsolete. If you don't know what that means – don't worry about it that's a good thing. Do NOT "sprinkle" your target keywords into your content because you want to "optimize." Instead, try adding more content to the page about that topic. Don't worry about how many times that target phrase gets on the page.
#4 – Building the Wrong Links
Link building is NOT all about quantity (although that did work well in the past). Today one link from a respected authority in your market is worth hundreds if not thousands of blog comments, article directory links, or profile links. You must strive to be recognized by the sites that matter. In turn you'll be rewarded.
#5 – Letting Your Site Go
When you stop adding content to your site the clock starts ticking. Can you still get ranked? Sure. You'll miss out on a lot more rankings, visitors, and incoming links though. Keep your site alive by adding content and engaging your readers.
What mistakes have you made as an SEO?  Share in the comments below.