I can remember the days when Google Analytics was invite only. It took months to get an invite.
Luckily those days are long gone and you have easy access to some seriously powerful analytic software for free. If you're not using analytics by now… you probably haven't been doing Internet marketing for very long. It's a critical tool.
Google Analytics specifically is a surprisingly feature rich, deep piece of software. Sure, you can login and see your traffic numbers at a glance, check your referring traffic sources, and see what keywords sent traffic your way. But GA has a lot more to offer.
Here are a few things you can do to get more out of Google Analytics.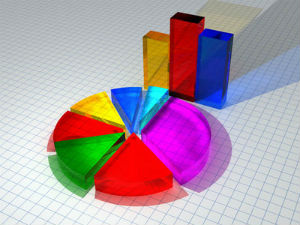 Getting Started
1.) Google Analytics Tutorial: Install – Short and sweet video showing you how to install GA
2.) 3 Metrics Google Analytics Beginners Should Watch – This is one of Search Engine Land's beginner's guides. This post does a nice job of describing the fundamentals (with pictures).
3.) A Beginner's Guide to Google Analytics 5 – This guide takes you through the the GA interface sharing tips on what to track. There are a lot of images to help show you exactly what to look at.
Google Analytics Tips
1.) Google Analytics Tutorial – You'll find 8 rather detailed and advanced GA tips in this guide. This is written by a true analytics pro. **This is a bit on the advanced side
2.) 25 Useful Google Analytics Tips and Tricks – There are GA tips on PPC, Social, Mobile, eCommerce, and more in this guide.
Advanced Google Analytics Tactics
1.) Advanced Google Analytics Tips & Tricks – SEOMoz always puts out top quality guides. This one is particularly useful for the more technical SEO's out there.
2.) Motion Charts in Google Analytics – Video tutorial showing off the motion charts function in GA.
3.) Power Users Guide to Google Analytics – Just like the title says, this guide is not messing around! Find advanced tips from multiple well known contributors.
Have you been using Google Analytics?  If so what's your favorite use for it?  Have any cool tips to share?  Let us know in the comments below.