It doesn't matter what you call it – public relations, online exposure, brand recognition – every website could use more of it. More exposure equals more traffic and hopefully more sales. It's a fundamental principle to running a web business.
The thing about exposure is that it isn't as straightforward as other means of getting traffic. It's not the same as paying for clicks or getting ranked for keywords that send you traffic. Exposure is one part relationship, one part paid placement, one part viral, and one part luck. Let's take a look at a few ways you could get more exposure for your site.
Guest Posting
Personally, I think this one is too overlooked in IM and more specifically affiliate marketing. You know what this is – we've talked about guest blogging tips before. This form of exposure is a relationship game. Sure there are guest blog networks that will connect you for a fee. But the best guest blogging spots are attained by creating a relationship with an authority site in your market.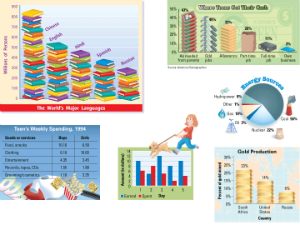 Infographics
These clever graphics display massive amounts of data for educational purpose. They became really popular a couple of years ago. They're still cool but have dwindled in popularity a bit.
Neil Patel wrote a great piece called 5 Ways to Get Your Infographics to Go Viral. This is a must read guide that will help your infographic promotion process. While others are creating infographics that sit and go stale, you'll be creating an asset that gets linked, shared, and tweeted. That's exposure at it's best.
Paid Press Releases
There are a lot of cheap promoters out there. You know who you are. Paying for a press release can sometimes have amazing results. Have a pro write a solid PR for you and submit it to prweb.com or prnewswire.com
Check out what John Hall says about paid PR's in a guest post on ThinkTraffic.net
You are able to include links in the paid version, and there's a better chance you'll get picked up by high-quality publications. However, don't think that just because you paid, you'll get a great result.
Write a strong press release, or get help doing it, so it will actually get picked up. After these publications find you, your article may be relegated to a low-traffic area, but you can still add the badge to your site. Now that you know how easy it can be, it makes you consider how much many of those "As Seen In" badges cost!
What else are you doing to get more exposure for your site, brand, or product? Let us know in the comment section
image credit:
Good infographics