Monday at 11:07 am a start up tech company called Limited Run posted a highly controversial post on Facebook. The post is getting some attention too. Limited Run's FB Page has a total of 2011 likes. Currently, the post has 3,246 likes and 326 shares. It's safe to say it's gone viral.
So what's the fuss all about?
They announced their plans to delete their Facebook page. By itself that's not viral worthy. The reason why is what's so staggering. The reason why is creating buzz around the web that Facebook themselves will not ignore. The reason why might actually have a devastating impact on Facebook's advertising platform.
Limited Run has made a bold and highly controversial claim. Here it is in their own words:
The 80% of clicks we were paying for were from bots.
source
If it's true, Facebook needs to be held accountable legally.
If it's untrue, Limited Run will most likely be held accountable by Facebook's legal team.
Their story is compelling despite lacking detailed proof. Here's another snippet from the jaw dropping post.
Unfortunately, while testing their ad system, we noticed some very strange things. Facebook was charging us for clicks, yet we could only verify about 20% of them actually showing up on our site. At first, we thought it was our analytics service. We tried signing up for a handful of other big name companies, and still, we couldn't verify more than 15-20% of clicks. So we did what any good developers would do. We built our own analytic software. Here's what we found: on about 80% of the clicks Facebook was charging us for, JavaScript wasn't on. And if the person clicking the ad doesn't have JavaScript, it's very difficult for an analytics service to verify the click. What's important here is that in all of our years of experience, only about 1-2% of people coming to us have JavaScript disabled, not 80% like these clicks coming from Facebook.
source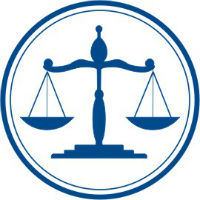 What's interesting here is that Limited Run is a tech company. They're more capable of building and testing systems than your average Facebook advertiser. That's not to say they're incapable of lying or making mistakes.
The one aspect of this whole story that cannot be ignored – If pressed Limited Run "should" be able to provide detailed proof of their findings.
If this thing blows up and gets to court you can bet your behind that's what everyone will be waiting for.
Will that happen? There's no telling at this point. But Limited Run was very careful to mention that they are not accusing Facebook of using bots to drive up their advertisers ad spend.
That's the conclusion that everyone is discussing though. That's the non-conclusion that's created a viral fire around this thing.
If you want to read the whole of Limited Run's account of why they're deleting their Facebook fan page click here. Do it today. It may not be there tomorrow.