The Plenty of Fish ad platform has been a topic of much discussion the last couple of years. As one of the largest dating sites in the world, there is a lot of traffic to be had there. Where there is traffic there are affiliates crushing it.
Enter the killer resources.
There are a ton of case studies, guides, and resources available to the would be POF affiliate these days. You may not be aware of some of them so it seemed like a good idea to share.
Training
To get started you're going to want to educate yourself on the system and what it has to offer. Get started with these resources first.
The Motherload of Blog Posts – You'll find a ton of fantastic info on the POF ads blog. They publish some of the most detailed and useful advertising advice you'll find online. But this post is one that you must not miss. It outlines THE strategy one of the most successful POF advertisers uses.
Dude Where's My Volume Part 1 (The Basics) – Straight from the POF blog. This will tell you exactly how to get the volume of traffic you need to test.
POF Ads – The Definitive Resource – Here's one from Scoop (shameless linking). Get links to great info on everything from setup to scaling.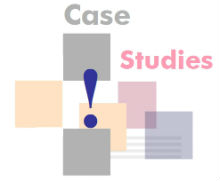 Case Studies
POF Case Study – The Impact of Images In Online Ads – Another post from the Offervault Scoop inventory! This provides an interesting breakdown of images used in a POF campaign.
Legit Case Study: CPM & Volume Relationship on POF – This case study is direct from the POF blog. It offers some insights from a broad level of marketing rather than niche.
Plenty of Fish Case Study: Who Clicks? Who Converts? – If that title doesn't grab your interest you're in trouble. This case study examines the POF targeting feature that lets you advertise to people that have clicked on a certain number of ads. For example you can advertise only to people who have clicked between 5 – 19 ads on POF.
How I Made 4 Figures With ECig On POF – This is a very detailed case study. You'll get to see a breakdown of the entire campaign.
Tools
Interests by Demographic – This one is free. It's brought to you by POF directly. It's a fantastic little tool to help you breakdown the demographics of "interests." Interests is kind of like another word for NICHE.
Plenty of Fish Ad Uploader – Paid Tool – This tool is for serious POF advertisers only. It'll help you create 1000's of ads in minutes.