Landing pages are the quintessential conversion tool for affiliates. It's made up of part science and part artistic implementation. When you test it enough and finally get it right it has the ability to make you rich.
There are tricks to making your landing pages even more effective than your "run-of-the-mill" style page. Sure a great LP starts with specific layouts and copywriting. That'll always be the standard. But there are little tricks that elevate or enhance an already effective page.
Below you'll find a collection of just those kinds of tricks and tips to take your landers to the next level. I wish I could say they were all my ideas. But that's just not the case. Instead I've found some of the best ideas from the best affiliates and marketers around and put them into one handy guide.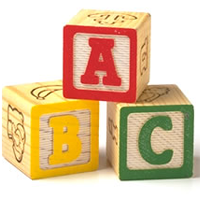 The Fundamentals
5 Tips to Improve Landing Pages  – like I mentioned above, you've got to understand the basics that get you on the road to a decent landing page. This post will cover those basics for you. Never. Forget. Fundamentals. Or NFF for short!
5 Best Practices For Affiliate Landing Pages  – This post discusses building trust with your visitors through your landing pages. It has a bit of a "corporate" feel but the advice is sound. The tip on message match is especially helpful.
6 Landing Page Tricks – Revealed  – You'll find an awesome walkthrough of high quality direct response landing pages here. The Force Factor example alone is worth the click to check out. You'll learn a lot from this brief breakdown.
Intermediate Level Tricks
How to Create Interactive Landing Pages Using Radio Buttons – I like this trick because it utilizes a "involvement" device
3 Tools to Optimize Your Landing Page Speed  – Speed is everything online. If your page doesn't load fast, you're dead before you even start. Visitors want what they want right now. Serve it to them and be rewarded. Make them wait and you'll pay for it.
Exit Pops – This is a brief handy post on exit pop ups. They're a savvy marketers best friend. Done well and you've just converted what would have been a lost lead / customer.
Advanced Level Tricks
Increase Conversions with GeoTargeting  – This is a comprehensive look at what geo targeting is and how it can help you. You'll find an overview of the strategy, examples of how you might implement it, and screenshots to back it all up. Great geo targeting lesson here.
Geo Targeting Redirect Script – Fair warning. This is a free script shared in a forum. I cannot vouch for it's effectiveness. However it appears to be a legit piece of code. Those that are not afraid of code may want to give this a try.
That's it for today's landing page tips and tricks folks. Do you have any tips you'd like to share? Use the comment section below.