Education and more specifically College education is an enormous market online. There have been companies that have made millions by promoting educational offers, exclusively. If you're the kind of marketer that's interested in mass appeal – this may be the market for you.
Take a look at this Google trend graph. You might begin to see just how large this market truly is. It's no small feat to make weight loss look like a small niche.
Blue = College Red = Weight Loss

Now, what's great about a market like this is that the opportunity is nearly endless. You can test offers that have mass appeal or you can narrow it down and niche it out.
The demographic spectrum is huge. There are people of all types, sizes, ages, races, and privileges that want to go to college (or earn college credits). They hooks and angles you can use are endless.
Here are a few offers from OV to get your creative juices flowing
#1 Compare Top Schools
Advertiser: http://www.comparetopschools.com/
Network: Offer Alliance
Sale ($) : 30.00
OfferVault Listing Page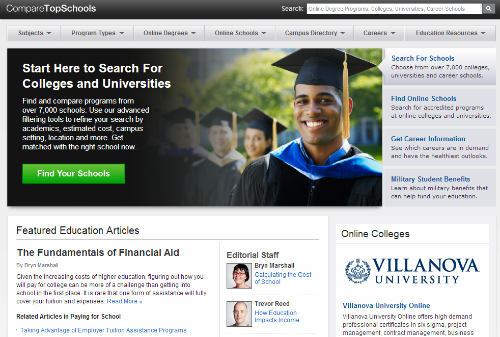 #2 Straighter Line
Advertiser: http://www.straighterline.com
Network: Diablo Media
Sale ($) : 32
OfferVault Listing Page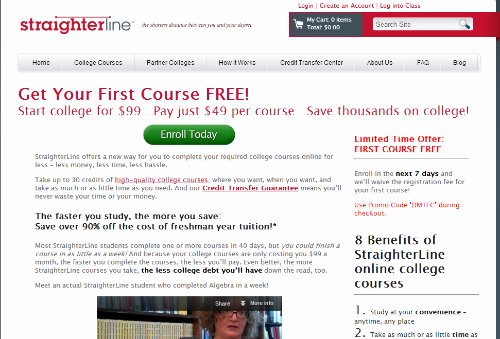 #3 College and Tuition.com
Advertiser: http://collegeandtuition.com/
Network: Astoria Company LLC
Sale ($) : 40
OfferVault Listing Page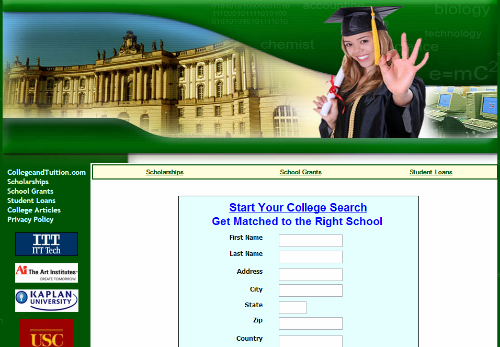 Demographic Data (via POF.com)
GENDER:
Male: 107.73% (expected is 100%)
Female: 84.68% (expected is 100%)
AGE:
18-24: 92.13% (expected is 100%)
25-34: 90.16% (expected is 100%)
35-44: 107.96% (expected is 100%)
45-54: 118.04% (expected is 100%)
55-64: 116.67% (expected is 100%)
65+: 128.57% (expected is 100%)
INCOME:
Less than $25,000: 61.63% (expected is 100%)
$25,001 – $35,000: 78.68% (expected is 100%)
$35,001 – $50,000: 145.10% (expected is 100%)
$50,001 – $75,000: 155.06% (expected is 100%)
$75,001 – $100,000: 146.43% (expected is 100%)
$100,001 – $150,000: 168.18% (expected is 100%)
$150,001+: 86.21% (expected is 100%)
EDUCATION:
High School: 41.07% (expected is 100%)
Graduate School: 51.81% (expected is 100%)
PHD/Post Doctoral: 195.24% (expected is 100%)
Associates Degree: 183.04% (expected is 100%)
Some College: 125.38% (expected is 100%)
Bachelors Degree: 170.08% (expected is 100%)
Masters Degree: 157.33% (expected is 100%)
Some University: 86.09% (expected is 100%)
DRINKERS:
Prefer not to say: 33.81% (expected is 100%)
No: 79.17% (expected is 100%)
Socially: 107.35% (expected is 100%)
Often (>3 times/week): 93.02% (expected is 100%)
MARITAL STATUS:
Single: 90.11% (expected is 100%)
Married: 35.29% (expected is 100%)
Living Together: 16.67% (expected is 100%)
Divorced: 169.33% (expected is 100%)
Widowed: 91.80% (expected is 100%)
Separated: 87.85% (expected is 100%)
Not Single/Not Looking: 38.10% (expected is 100%)
SEARCH TYPE:
Hang Out: 82.36% (expected is 100%)
Long-term: 104.42% (expected is 100%)
Dating: 127.49% (expected is 100%)
Friendship: 73.30% (expected is 100%)
Intimate Encounter: 32.68% (expected is 100%)
BODY TYPE:
Didn't Answer: 36.19% (expected is 100%)
Thin: 65.16% (expected is 100%)
Athletic: 120.92% (expected is 100%)
Average: 97.56% (expected is 100%)
Slightly Overweight: 135.57% (expected is 100%)
Big & Tall/BBW: 154.24% (expected is 100%)
HEIGHT:
0cm: 26.32% (expected is 100%)
152cm: 75.44% (expected is 100%)
155cm: 81.16% (expected is 100%)
157cm: 71.33% (expected is 100%)
160cm: 89.01% (expected is 100%)
163cm: 76.06% (expected is 100%)
165cm: 74.29% (expected is 100%)
168cm: 89.00% (expected is 100%)
170cm: 79.63% (expected is 100%)
173cm: 105.63% (expected is 100%)
175cm: 118.46% (expected is 100%)
178cm: 101.60% (expected is 100%)
180cm: 108.92% (expected is 100%)
183cm: 117.05% (expected is 100%)
185cm: 134.52% (expected is 100%)
188cm: 135.92% (expected is 100%)
191cm: 123.08% (expected is 100%)
193cm: 122.22% (expected is 100%)
196cm: 160.0% (expected is 100%)
198cm: 118.18% (expected is 100%)
201cm: 350.0% (expected is 100%)
203cm: 100% (expected is 100%)
206cm: 25.00% (expected is 100%)
211cm: 50.0% (expected is 100%)