Ahh, monopoly. The classic Hasbro board game. It's a staple in family homes around the world. It's a board game full of lessons. In fact you'll often hear successful entrepreneurs and real estate investors say "everything I know about business, I learned from Monopoly."
To anyone who's played the pseudo real estate investing game that's not too far from the truth.
So what's the deal with this game? Why is it influential and what can we learn from it?
Monopoly Lesson #1 – Be Aggressive
I used to play Monops (that's what we'd call it) with my girlfriend and another couple we hung out with. One kid was realllly good. As soon as you'd roll the dice he could pick up your piece and plop it down on the exact property you should be on. The sign of a true veteran for sure.
This kid won a lot.
After my 4rth loss or so I started to catch on. The game was built to accommodate aggressive "investors." The faster you bought property the better the position you'd be in. If someone else landed on your property you could charge rent, If you were in a tight spot you could trade property, etc.
You weren't a true "player" without property. There's just no way you could win if you waited to buy property until you landed on the "perfect" one. You must be aggressive and buy buy buy.
It's no different with affiliate marketing.
You must establish your business by generating leads and sales. There's just no way to be a real player unless you can drive one or both of these. You must buy buy buy traffic and convert it. That's who you are as an affiliate. When all else is said and done this is the one thing that matters.
Can you drive traffic that converts?
It doesn't matter what tactic you use to do that (as long as it's ethical and legal of course.)
The more aggressive you get with working on your affiliate business the faster you'll become a real player.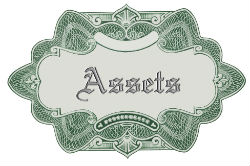 Monopoly Lesson #2 – Establish Assets…Quickly
This is the perfect companion to being aggressive in Monops. The more little houses and hotels you build on your properties (that you aggressively invest in) the more leverage and money you'll have. That's exactly what that kid from above did.
"Buy and build", he'd say.
He'd have 10 houses up before I ever had an entire set of properties to build on. So annoying!
How does that translate to an affiliate?
Build targeted email lists. Build high quality websites. Establish social network presences with engagement. Establish highly regarded (linked to) pieces of content. Build retargeting audiences.
The more digital assets you have the more money you'll make. Other players will come to YOU ready to give you money to access those assets (sort of like renting in Monops).
Get it?
Good – now go buy Monopoly and play it few times with some friends. Keep these tips in mind and I promise you'll kick some serious Monops ass AND just maybe some affiliate ass too.