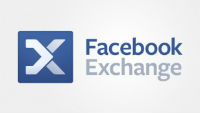 Facebook's ad exchange (aka FBX) is getting bigger, badder, and more lethal by the day. They're serving a billion impressions per day through their system. On Wednesday AdExchanger broke the story that Facebook is adding more outside data to their system to improve targeting options for marketers.
This is a big move. FB is adding first party data from a company called blueKai. This is in addition to 2 other outside data providers Acxiom and Epsilon.
Here's what that's going to do for advertisers
Marketers have two options for identifying Facebook audiences using these new data sources. First, they can leverage existing relationships with outside data firms by importing audience segments they may previously have used to identify shoppers on other websites. Or they can go through Facebook directly to leverage pre-defined segments, for instance "frequent cruise travelers" or "mortgage shoppers." The latter option may be more appropriate to small to mid-sized ad buyers without existing relationships with data companies.
source
There are several other ways advertisers will be able to utilize this data. Another example of how that would work looks like this:
BlueKai's integration will also allow for ads delivered through cookie matching to show up as sponsored stories or other formats, whereas FBX ads are only shown on Facebook's right-hand rail.

For example, an automaker can potentially target people who visited its website a year ago to configure a car, according to a Facebook spokeswoman.
source 
This news is breaking just one day after FB announces that they'll be giving AOL access to their adexchange. If you buy ads through advertising.com you'll now be able to include Facebook ad inventory in that purchase.
As more of these data and network partners come online FBX becomes an undeniable, must have, advertising solution. What do you think of these FBX additions? Excited to see more? Could care less? Let us know in the comments below.