In 2011 Congress Senator Jay Rockefeller attempted to introduce his "Do Not Track Online Act." At the time there were other privacy related bills in congress. Because of the conflict Se. Rockefeller's bill never made it out of his own committee.
The bill was an attempt to allow consumers the choice of whether or not they would like online companies to collect information about their activities.
Ad week explains it this way:
The bill would create a universal legal obligation for all online companies to honor a consumer's choice to not have information collected about his or her Web activities. Companies would be allowed to collect information necessary for a website or online service to function, but they would be required to destroy or anonymize the data when it is no longer needed. The Federal Trade Commission would be given the authority to enforce the law.
source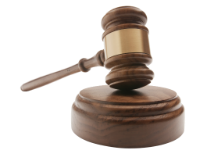 Since then the advertising industry has tried to implement a "self-regulatory" opt out system. The opt out system displays their icon over 3 trillion times per month driving consumers to a page where they can read about their choices. Here they can opt-out of targeted advertising online. Interestingly. more people choose not to opt out than do.
Dan Jaffe, evp at the ANA says "More than 5 million people have come to our opt-out site, but only 1 million opt-out. When people understand their choices, the vast majority are accepting targeted advertising. Getting nontargeted advertising is like getting spam."
Recently the good Senator Rockefeller reintroduced his do not track online act. He claims that the advertising industry's effort isn't enough, that it's failed. He sounds motivated to get his bill passed. His contempt for the advertising industry is clear. He told reporters:
"I don't trust these companies to do what's right when they're up against the bottom line."
source
For now though our tracking technology is still legal (for most of us). But online advertisers may be handcuffed in terms of data collected in the future. Less data means tougher profits and more money in ad spend.
Until then – count your blessings and profit as much as you can. Appreciate what you have at your disposal and crush it.