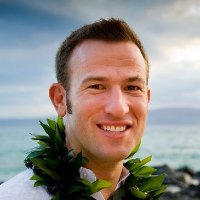 [Mark] -What do you see as the up and coming traffic source for affiliates?
[Curtis] – The one, two punch of Mobile & Pay Per Call isn't exactly up and coming anymore, they have definitely arrived but I call out these two traffic sources because many Advertiser & Publishers are still sitting on the sidelines waiting to get in the game. I understand that for many, these sources may seem a bit daunting to take on, but now is the time to get involved, so jump in and learn as you go. After all, that is how most of us learned Internet Marketing in the first place.
[Mark] -Is mobile really that important?
[Curtis] -It amazes me that there are still many naysayers crying about the lack of value from mobile. Mobile is happening whether or not Advertisers and Publishers are choosing to actively pursue it. Consumers spend more and more time on their mobile devices. Advertisers and Publishers, without any effort or focus, are already getting 10-15% or more of their traffic from mobile sources. Even when you run an email marketing campaign, a large percentage of your emails are being interacted with on mobile devices. So, Advertisers and Publishers not optimizing for mobile are already missing out on effectively capturing value from 10%+ of their traffic that is just naturally occurring. On top of that there is a huge amount of mobile traffic available to those who are actively pursuing it.
Example: One of our top offers is in an old vertical, nothing flashy or new about it at all. However, the advertiser has done an incredible job of optimizing their website and lead capture pages for the mobile audience. As a result they are not only effectively capturing value from the naturally occurring mobile traffic they get, but they are also able to actively pursue and tap into the huge amount of mobile traffic available in todays market.
[Mark] -Which affiliate shows do you like to attend? Why?
[Curtis] – I make sure we have boots on the ground at as many shows as possible throughout the year.
I personally have found that I get the most value from the following shows, in this order; Affiliate Summit East, Affiliate Summit West, Leads Con Vegas, AdTech San Fran, AdTech NYC.
Being at the shows helps keep you relevant and up to speed on the continual changes happening in the space. It is a tremendous opportunity to learn from and connect with a ton of experienced and knowledgeable people. If you walk away from one of the major shows thinking it wasn't worth it, then you're either targeting the wrong space with your business or you're just plane doing it wrong.
[Mark] -What advice would you give to yourself starting out as an affiliate?
[Curtis] -Put in the time, be consistent and don't give up. This isn't a get rich quick business and the ones that make it, work hard, get up when they fall and keep trying. Find a credible mentor or other ways to really learn the business because the better you understand, the better you will be at recognizing and capitalizing on the opportunities that are out there. Don't get stuck in perpetual idea and analysis mode. Spend more time taking action, actually doing something, learning and adjusting as you go. Don't put all your eggs in one basket.
[Mark] -Is it possible to build a long-term business as an affiliate?
[Curtis] -It is definitely possible to build a long-term business as an affiliate. The best way to do so is by building and creating something that has long-term value, something you can own or control. A few of these are quality content, list building, and genuine products that fill real needs and solve real problems. Combining these three has created more than a few long-term, rock star, affiliate businesses.
[Mark] -What do you see as the most important traits of an affiliate manager?
[Curtis] -The best affiliate managers I've worked with have the following traits:
Are Positive, Motivated, Confident and Genuine
Really know the affiliate business and the offers they are promoting
Are Reliable and responsive. Affiliate's can count on them to help with a variety of things and can get a hold of them when they need to.
Know their affiliate's businesses. The better they know and understand what their affiliate's do, the better they are at actually helping the affiliates succeed.
Are advocates for their affiliates
Are continually learning and building up their industry knowledge and connections
[Mark] -How closely do you interact with the affiliates of your network?
[Curtis] -I spend as much time as possible interacting and connecting with our affiliates. I truly enjoy building personal, genuine relationships with as many of our affiliates as I can. I really like being on phone calls with our affiliates, in meetings with them, out to lunches and dinners with them, and connecting face to face at trade shows or in their hometowns whenever possible. I am always just a phone call away for any of our affiliates, whether large or small.
[Mark] -If you had a choice of buying an awesome car, watch, or vacation – which would you buy?
[Curtis] -I'd definitely go for the vacation. Sure, a car or watch would be nice, but you just can't beat the amazing sites, sounds, tastes and life altering experiences of an incredible vacation. During 2011/2012 my wife and I backpacked around the world for a year. We went all over Korea, China, Hong Kong, Vietnam, Cambodia, Laos, Thailand, Malaysia, Singapore, Indonesia, Australia, New Zealand, Peru, Bolivia, Italy & Jamaica. It was one of the absolute best years of my entire life. It changed my life and I wouldn't trade it for anything.
[Mark] – Of all your business accomplishments what makes you the most proud?
[Curtis] -I'd have to say I'm most proud of building one of the fastest growing, largest and most successful affiliate networks in the industry while I was at Adknowledge. I built up a rock star team and platform and within three years we went from a run rate of about $3,000,000 a year to $100,000,000 a year. It was an incredible ride and I'm excited to be doing it all again with OfferMarket.com!
[Mark] – Why do you think so many networks are going out of business?
The vast majority of affiliate networks that have gone out of business over the past few years did so as a result of 1 of 2 things or a combination of both.
Poor Financial Management: Working with financially unstable advertisers, shady offers, extending too much credit, putting to many eggs in one basket, not running your business efficiently by having too much overhead and spending excessive amounts of money on cars, bling and parties are not conducive to long-term sustainability and success.
Lack of Legal Compliance: Many networks blatantly set aside good judgment in pursuit of the all mighty dollar and chose to work with advertisers, offers and business practices that put them on a collision course with the FTC and various other legal complications. These things either directly shut down their business or eventually bled them dry trying to survive the legal onslaught that ensued.
[Mark] – How has your network handled fraud the past few years? What's the trend?
[Curtis] -We take fraud very seriously. We have various internal tools & filters we use to catch and block fraud but 3rd party fraud prevention wiz, CPA Detective, provides our most powerful fraud protection. Networks not using CPA Detective, or something similar, are just inviting fraudsters to exploit them and their advertisers.
Fraud has always been a problem in the business world and always will be. Our industry is no exception and the larger the affiliate marketing space becomes the more fraudsters will jump in to try to exploit it.
[Mark] – What new verticals do you see trending in the next 12 months?
[Curtis] -Social security disability is really starting to move right now.
Additionally, older offer verticals that performed well in the past with traditional online media can experience resurgence with the proliferation of mobile traffic if they are well optimized to capitalize on the mobile experience.
[Mark] – How important is outsourcing to your success?
[Curtis] -Outsourcing has definitely benefited some aspects of our business, like creative design. However we have been careful to make sure that no single aspect of our business is totally reliant on outsourcing alone. So, for us outsourcing is helpful but not a necessity.
[Mark] – If you had to do it all over again would you enter the CPA space or go with big brands?
[Curtis] -If I had to do it all over again I would definitely still enter the CPA space. CPA is still very young and has a lot of growth to come. Much of that growth has the potential to come from working with Big Brands. Networks and Publishers that provide real value, with integrity, safety and transparency are already crossing over and reaping the rewards of working with Big Brands.
Thank you for your time on this interview Curtis!
For more info on Curtis' network check them out at – http://www.offermarket.com