With over 400 million active users to date, businesses are quickly starting to take a closer look at having a presence on Instagram.  As with any social networking platform you must first do your due diligence to see if the booming platform would be a good fit for your brand.  Of course you will then need to go further and crunch those numbers so your company can be smart about what, when, and how often you should post.
There is a whole lot of research out there about quickly growing social networking platform, everything from demographics of its users and how often brands are posting, to how caption length might affect engagement. There is even studies on what the most popular emoji is.
For instance, studies have shown that a brand would need roughly about 2,325 followers to get 100 likes and/or comments on a post.  
Read more to shed some light on even more Instagram stats that will help you to improve your own Instagram strategy.
The Instagram community of users has grown from 90 million active accounts back in January of 2013 to more than 400 million in September 2015.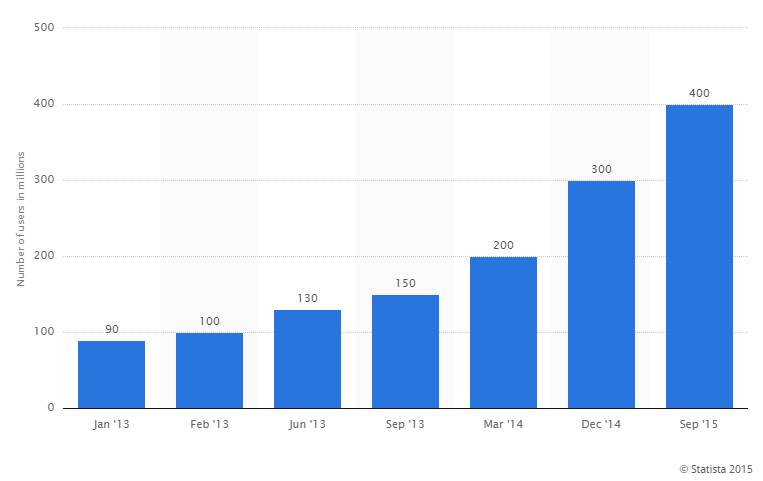 The amount of online adults that use Instagram has doubled since Pew Research Center first started tracking the social media platform back in 2012.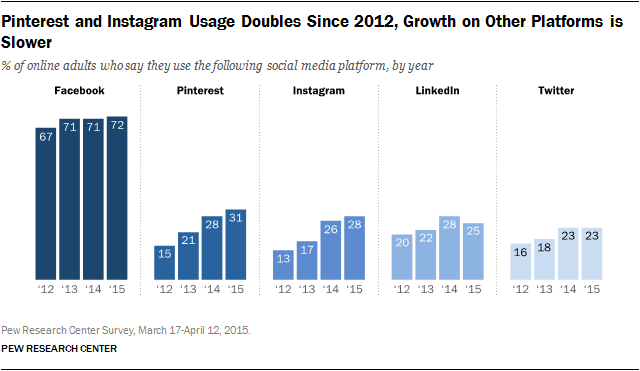 Instagram and Snapchat are tied for the second-highest used messaging app (behind Facebook Messenger) for millennials at 47%.
52% of teens use Instagram, and nearly as many (41%) use Snapchat.
More than one-third of mobile phone users will be on Instagram at least once a month in 2016. By 2017, an estimated 51.8% of social network users will use Instagram.
More than 75% of Instagram's user base consists of people living outside of the U.S
More than 80 million photos were shared on Instagram each day in September 2015.
 In a study of 8 million Instagram images, images with a single dominant color generate 17% more Likes than images with multiple dominant colors.
On Instagram, images with a high amount of negative space generate 29% more Likes than those with minimal negative space.
There's little correlation between caption text length and engagement rate on Instagram.
Now with all these statistics swimming in your head, you need to ask yourself if this platform is right for you.  Also, what benefits could you expect to reap from a presence on Instagram?
Stay tuned for next week's article where I'll discuss some of the unexpected benefits that might fall your way.