For us affiliate marketers, the landing page is the messiah to lead generation.  It gives marketers the ability to dive all into any niche and convert cold traffic into treasured leads.
Once upon a time though in the not so distant past, landing pages were not the clean, polished, glamorous, and simple tools that they are today.  Marketers once were saddled with either learning even basic HTML or outsourcing the job to someone knowledgeable in code. Sure there were a good source of free landing page templates that could be customized with the needed information.  But they were far from glamorous, much less pretty.
Fortunately, the dark days of having to download an HTML file, set up your own hosting, and the aggravating task of learning to code are over.  Affiliate marketers now have a world of choices right at their fingertips.
Below are the cream of the crop, so to speak, of landing page builders available within the industry today.  Many of them offer not only the primary task of building a highly converting optimized landing page, but they go the extra mile by adding in full tracking abilities and tie ins to most email service providers.  
Leadpages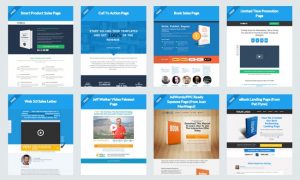 This landing page creation tool is probably the most well known among affiliate marketers.  One of the biggest draw is the ability to choose from high converting pages that have been tested "billions" of times.  They offer over 80 templates to choose from, with more being added in every single month. On top of the templates for lead generation they also offer templates for Sales Pages, Webinar Pages, Thank You Pages, Pre-Cart Pages, Launch Pages, and a few others.  
Coupled with their super easy to use interface comes a built in split testing platform, mailing list and webinar integration built right in.  It's almost an easy plug in play for many list hosting and webinar solutions making the whole process of lead generation simple, fast and effective.  
Benefits at a glance:
Easy and fast (I am able to create a landing page in less than 10 minutes)

An abundance of templates for landing and other affiliate marketing pages

LeadDigits – allows you to send SMS to your leads

New template uploader – allows  you to upload your own webpage and use them inside of the Leadpages platform

Split testing built right into their platform

Leadpages hosts all your pages

100% Facebook compatible – making it easy to create tabs right inside your Facebook fanpages

Outstanding training
Prices start at $25 a month.  
Instapage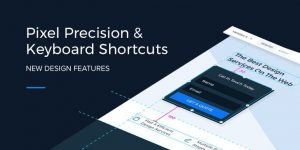 Instapage has over 70+ high quality and professional looking landing pages ready for you to easily customize.  They also offer a wide variety of webinar pages and thank you pages in genres such as Mobile, Real Estate, Sales or Lead Generation – all featuring very strong call-to-actions.
Seamless integration with CRM, email, and optimization tools with no programming required.  Advanced analytics tools such as Google Analytics, ClickTale, and CrazyEgg integrate well with Instapage.  
Split testing is not an after thought with Instapage, but something that is viewed as the "norm" and automatically assumed that it will be used as a function by each user.  
Benefits at a glance:
Unlimited page creation with a paid subscription

Great for beginners

Ability to mobile optimize each page

Quick response to all support tickets (had mine answered within 24 hours or less)

Easily integrate with Google Analytics, various mailing servers, ClickTale, and CrazyEgg

A/B testing is front and center – built right in and ready to use
Price: $99 per month (discounts on annual billing)
Unbounce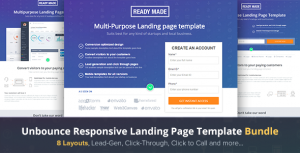 The Unbounce platform grants the ability to anyone, yes even you, to build, publish and split test landing pages without the need of any coding or design knowledge.  They boast a super simple drag and drop editor which you can use with their existing landing page designs to customize to fit your needs. They also have build in tracking, conversions and engagement statistics, making it super easy to optimize your pages.  
Benefits at a glance:
Integrated A/B Testing

Simple drag and drop interface

Easy integration with Mailchimp, Campaign Monitor, Salesforce, Moz, Kissmetrics, and more

Custom Javascripts and Stylesheets (if needed)

Mobile optimization (however they don't offer responsive pages just separate mobile pages)
Price: $79 per month
Had any luck with the products above, or do you have a favorite that isn't talked about? We would love to hear all about it in the comments below.