With the New Year off to a BIG start for many in our industry I've been thinking about what changes and improvements I would like to see take place.
Being involved in ecommerce for the past 8 years and working directly with the Advertisers first at HackerSafe, then with my Ecommerce Trade Association and now as an Agency it has always been crucial that I stay one step ahead of the (ever changing affiliate industry) protecting my advertisers brand was to be at the top of a long list of managing their programs while also creating a profitable campaign for my affiliates.
With all the different sides to affiliate marketing and how creative and brilliant the affiliates have gotten when coming to promoting the multitude of brands that are on the web I have found Social to be extremely valuable – yet why is it that Advertisers are afraid to allow it as a promotional method.  Affiliates have so much power when it comes to promotion in the social hemisphere.
Smart companies have learned how to profit from it internally but I have yet to see a wide acceptance of allowing Social in the affiliate space on a well recognized brand – a good working example of that in my agency is Shoe Dazzle.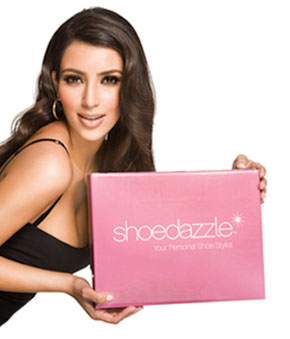 Shoe Dazzle has a campaign based on sales and a campaign based on leads, understandably the quality of leads can easily get diluted in the social spectrum.  Socially running campaigns based on sales with a rev share or flat CPA allow companies like Shoe Dazzle who are extremely popular in the pop culture arena to take advantage of the social spectrum.
Merchants must understand that catering to affiliates is twofold.  With the full understanding that building leads to remarket is one thing and creating intrinsic sales value is another.
I think it is our job as Agencies, Networks and Affiliates to educate the merchants we are working  with on the value of Social Media Marketing.  It is crucial that we work with the advertisers and have open communication in discussing what both their Brand and Growth strategy is for the upcoming year as well as see how we can be a part of that growth and help them achieve their overall goals.  .
By explaining to Advertisers that they will not hurt their brand, but only profit from increased exposure and that we are truly only wanting to become an extension of their internal Social Media team will go a long way in opening the doors to allowing social as a promotional method to Publishers and Networks alike.
As an agency we have our Advertisers make their Social Media Content available as creative to affiliates to use – staying in line with their Brand.  The Advertiser should include their videos, photos and even make their Podcasts available.   Even their Blog Content and RSS feed can be extremely valuable when promoting a brand online.   By doing this you will have people discussing the advertisers' products and what matters most to them
I would like to see more Networks doing this with their advertisers for their affiliates.
When putting together your offer for a network or affiliates and you state the promotional methods – rather than say (No Social) or (Yes Social) be extremely granular.
IE: Facebook Ads v.No Facebook Ads.  Virtual Currency v.  No Virtual Currency.  Content locking v. No Content locking.  Business Pages/Discount Pages/Freebie pages etc.  When we have done this with our advertisers not only does it endear us to our affiliates but it also produces an extremely profitable advertising campaign from day one.
The bottom line is it's all about open communication.  Truly becoming a partner with each and every one of your affiliates and making them an extension of your In House marketing team.  I believe if we all work toward that this year – rather than just putting offers up – accepting their promotional methods and not talking with your affiliates about their strengths and how they can help you build your brand we will all see increased revenue this year!!
Best of Success in the New Year!!!