There's been a lot of fuss over zoo animals lately. It's not without warrant either. Google's most recent updates have wreaked havoc on SEOs and webmasters alike.
Let's take a look at what these updates were all about and what you can do to recover from them.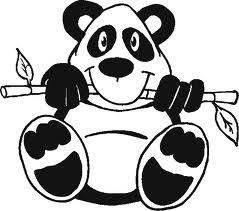 PANDA – What it Was (Roll Out Date April 19th)
Unlike Penguin which targeted spam techniques, Panda was designed to target content that was low quality.
Panda Recovery Suggestions
Create unique meta titles and descriptions for every page
Remove low quality or duplicate content from your site
Reduce your ad to content ratio
Increase quality of content (Edit grammar, increase research, include sources)
Fix broken links within your site
Reduce bounce rate
Increase stick rate
Decrease site load time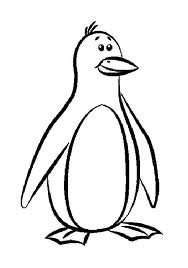 PENGUIN – What It Was (Roll Out Date April 24th)
This was an algorithmic change, as opposed to a human reviewer picking your site out. This update was designed to fight off common spam techniques that game the search engines.
Penguin Focused On The Following:
Aggressive exact-match anchor text
Overuse of exact-match domains
Low-quality article marketing & blog spam
Keyword stuffing in internal/outbound links
Penguin Recovery Suggestions
Rebuild spammy links with legitimate link sources
Repurpose de-ranked site's content onto a new domain and start over
Submit a request to this form for reconsideration (if you think you were incorrectly penalized) – https://docs.google.com/spreadsheet/viewform?formkey=dEVxdmdRWFJRTjRoLWZVTHZkaTBQbkE6MQ
Increase quality links pointing to all pages of your site
Increase anchor text variation (over linking using the same anchor text was a big factor in this update)
Reduce internal link building (reduce does not mean to stop)
These updates shook up the SERPs in a big way. If you were part of the fall out, I'm sorry, I feel your pain. It's unfortunate but this is part of SEO. This doesn't mean that SEO is dead. This simply means we have a new set of rules to play by.
Here are general Do's and Don'ts in the new SEO climate:
DON'T
Use spun content on your money site (duh!)
Keyword stuff content
Over link using the same anchor text
Delete Your Links (unless they are on a de-indexed blog network)
Fill footers with overly optimized content OR links
Buy exact match domains
Use doorway pages
DO
Use all unique content on money site
Create content with large word counts 600+
Use a wide variety of anchor text in backlinking to the same page
Optimize pages for more than one keyword phrase
Use naked links in link building activities (no anchor text)
Use aged domains
Remove low quality content from your site (spun, low word count, swiped)
Sources:
http://searchengineland.com/penguin-update-peck-your-site-by-mistake-googles-got-a-form-for-that-119698
http://www.hmtweb.com/marketing-blog/google-over-optimization-penalty-exact-match-domains/
http://searchengineland.com/penguin-update-recovery-tips-advice-119650
http://www.seomoz.org/blog/penguins-pandas-and-panic-at-the-zoo
http://www.shoutmeloud.com/how-to-recover-from-google-panda-effect.html
Were you hit by one of these updates? Give us a shout in the comments!