Many who are looking to take their career in a new direction or start a whole new career often turn to affiliate marketing as the answer. Money can be made in this field. It's all a matter of knowing what to do and what not to do. Sadly, those new to affiliate marketing tend to make the same mistakes as those who have gone before them. If you want to be successful in your new venture, you need to know the most common affiliate marketing mistakes so you don't go down the same road. Here are a few of the biggest.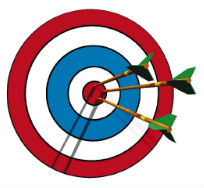 #1 Using a hit and miss strategy to pick which programs to sign up for and how to market them.
You can make money using this strategy, but it won't be consistent and it won't offer long-term results. To make the most of your affiliate marketing, you need to be able to methodically test variables to see which work and which do not. All parts of your system must work together also so you can make this a career that works for you. To do so you need to start by finding a good traffic source that is profitable. Of course, your offer must be something that people are interested in.
#2 Putting your finger in too many pies at once.
This is one of the biggest affiliate marketing mistakes you can make. It is very easy to join an affiliate marketing program. The hard part is promoting these offers. You need to pick one or two and put all of your focus toward them. When you do so, you will find that you get the most out of the programs you have selected. Look for a program with a good commission rate and promote it as often as possible.
#3 Don't stop testing once a program is successful.
You will need to continue testing as people change over time. What has worked in the past won't necessarily work in the future. Continue the testing process you set up when you first started your marketing. By doing so, you can make changes as the wants and needs of consumers change. This allows you to determine which traffic sources are still working and which need to be changed.