Ah the holy grail of free, massive traffic. The viral post.  In this case, the viral Facebook post. When it happens it's an event. It's an avalanche of visitors to your page and website.
In other words – it's marketing nirvana. Even if you only capture fraction of the visitors that hit your site you just added hundreds if not thousands to your list overnight. Not a bad supplement to your marketing mix.
So how do you do it? How do you create a viral rush of traffic?
Well – it's not an exact science. It's more art than anything. But there are patterns and elements you need to pay attention to.
Business Insider recently released an awesome 14 point guide to creating a massively viral Facebook post. Here's the slideshow
Heres a short overview of each point. (make sure you check out the examples in the slideshow though)
Use images/videos
Show personality
Be familiar
Tell stories
Be funny
Be a little creepy
Tell a moving, inspiring, or powerful story
Make it safe to view at work
Don't hard sell
Accept that the public is in control of your post
Video Length is important
Post between 8am – 4pm and NOT on the weekends
Post content everywhere (Facebook, Youtube, Twitter, Blog, etc)
The examples are awesome. I really like the Old Spice commercials. They're so outrageous, so ridiculous they DEMAND a response.
Coincidentally that's why so many meme images go viral. They're images, funny, creepy, and or have enough personality to go around.
I made a few Facebook related memes as examples to really drive the concept home. Like, comment, tweet, re-blog, and generally share the hell out of this post if you like them!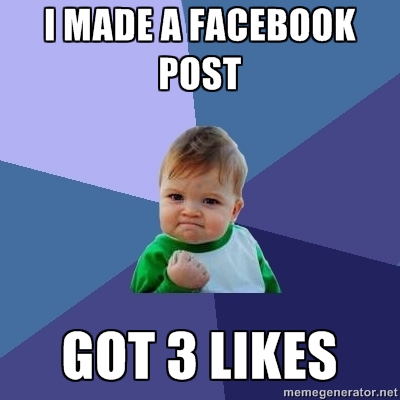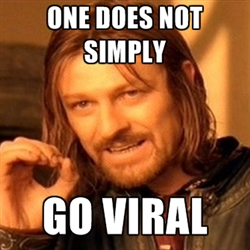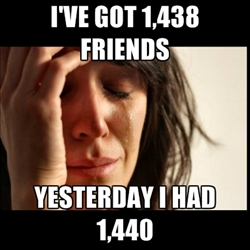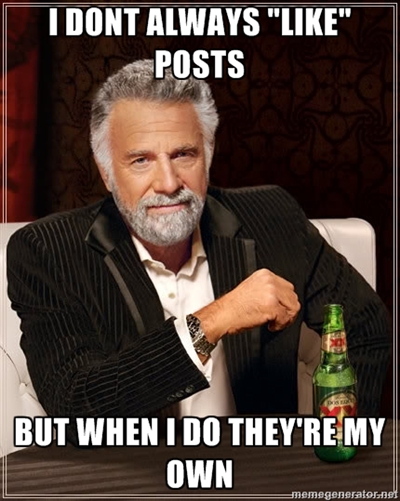 Thanks to memegenerator.net for making this really easy and fun!  They've got a bunch of commonly used meme characters you can use.