As affiliate marketers we've got a ton of balls in the air, and keeping them all in play can be overwhelming even on the best of days. These apps will help you keep everything organized across the spectrum from organizing your computer to putting everything you're doing within easy reach on your phone.
Google Drive or Dropbox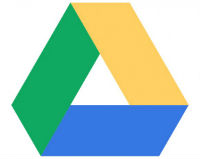 Two very powerful tools for document storage. Both of them are cloud storage, which means that they are accessible from any computer, assuming you grant that computer access. Both will automatically save changes and update themselves. Both are free (although Dropbox does eventually start charging, but few of us are likely to ever hit the paywall on that).
Why it's useful: it keeps everything organized and accessible. Use these, and wherever there's Internet, there are your files. You'll never have to worry about losing something, you won't have to do complex backup (since nothing is saved on your computer, if your computer dies or crashes it's all available), and you'll be able to share it easily. If you need to collaborate with someone else, both have powerful sharing tools with detailed access levels. You can adjust on a per-user basis, allowing them to see only certain files or folders. You can make them read-only for people other than you or editable.
Who should get it: anyone who uses documents. No, really. If you save anything to your computer, you should get these.
Balsamiq

Balsamiq is a wireframe mock-up tool. Its purpose is to quickly and efficiently generate a mock-up of a proposed design. The program uses a whiteboard-like interface, but it lives on your computer which means that the mock-up you create can be easily shared. For people like you and me, the Internet is our main method of communication – I'm sure you've seen shared photos of whiteboard brainstorming sessions and mock-ups in the past, and lamented how hard they are to see. Maybe you've had to create a wireframe yourself and re-create the work from a whiteboard in the process. Either way, Balsamiq makes it easy for you.
Why it's useful: faster, easier, more shareable mock-ups. Whether you're keeping the mock-up for your own records or sharing it around with business partners, the entire design and proposal process will be streamlined. At $79 for the full version Balsamiq isn't cheap, but the tools it brings make it worthwhile.
Who should get it: anyone who does design. If you're involved with mock-ups, you want to be doing them via Balsamiq. It will save you time and it will make your job easier.
Google AdWords Mobile App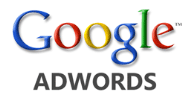 Of course you're already working with Google AdWords. But did you know that Google has a mobile app for it? Or the desktop AdWords Editor? These two apps are powerful tools that complement AdWords perfectly. The mobile app does exactly what it sounds like: it lets you manage your campaigns, track progress, and make changes on the go. With AdWords, changes can happen within a minute. We've all been there – step out for an hour, come back, and discover a radically different bidding landscape or a totally new term. The mobile app takes care of all of that by letting you stay current even when you're not at your computer.
The AdWords Editor is a little different. As a piece of computer software, it's intended to complement AdWords. It offers the opportunity to make bulk changes, work offline (great for laptops in WiFi-challenged areas), move items between ad groups or campaigns, and better collaborate with others. It also improves navigation throughout your account. Overall, a great addition to your AdWords management tools.
Why it's useful: do more with your AdWords, and do it wherever you want to. These apps offer convenience that will make your job easier. The Editor turns you into an AdWords power user, able to much more effectively manage it the way you want it to be managed. The mobile app lets you track things wherever you are, whenever you want to. And better yet, they're both free, so there is no downside to using them.
Who should get it: anyone who uses AdWords. They're effective, they'll make you more productive, and did I mention they're free? If you use AdWords (and what affiliate marketer doesn't these days?) you'll want to pick these up.
Expensify

Tracking expenses sucks. Maximizing your tax deductions and small business credits sucks even more. Expensify makes all of this suck a lot less. You start out by connecting a credit card or bank account, and Expensify will automatically import your existing expenses and record ongoing transactions in the future. You can edit each item as it shows up, allowing you to categorize it yourself, edit the name, whatever you want to do. Another cool feature is receipt importing. Take a photo of your receipt and you can upload it to Expensify, including automatically associating it with a particular purchase. Expensify is capable of tracking mileage for business trips, generating expense reports, and has a powerful suite of analysis and tracking tools to help you operate more efficiently and determine targets for spending reduction. And that's just the start.
Why it's useful: it tracks your spending so you always know where you stand. No more wondering what's going on with your finances. No more struggling to track them on your own. Expensify handles all of that – and it's free for individual users. If you're a company (not a consultant – consultants can use it free as well) you'll need to pay a small fee per individual submitting expense reports.
Who should get it: everyone. If you have expenses, you need to track them, and this is the best way I've found to do that. Plus since it's free for individuals, there is really no reason not to.
What tools do you use to increase productivity?