So you spent all that time and effort figuring out WordPress, loading your site with rabid relevant content, and not to mention your product. The holy grail of products that oozes with all your passion and know-how.
Now what?
With all the millions upon millions of websites out there, possibly very similar to your own, getting traffic to your site can seem like more of a daunting task that building it in the first place. Sure, you can blindly throw stack after stack of money to one of those "traffic experts," but in the words of one of this year's viral videos "Ain't nobody got time for that!"
Let's make it easy and break it down to three simple no-brainer (or at least less brain that it took to put together your site) ways to get traffic to your site.
Search
Everyday, all day long millions of users search for this or that on various different search engines. Each of them have their own structure and search strategy.
According to Net Marketshare, Google is hands down the world's most popular search engine. Ok, yeah we all knew that, but what about who comes in second or even third?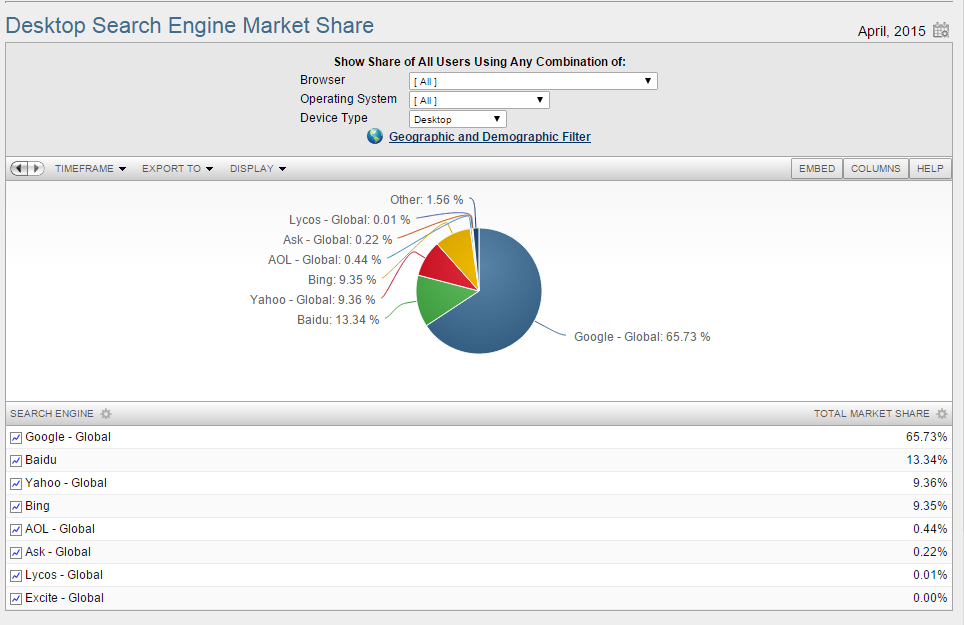 Google and Google owned sites, such as Google.com or Google Image Search
Baidu – considered "China's Google"
Yahoo
Bing
AOL
Ask
Your numero-uno no brainer way (not to mention inexpensive) of getting visitors to your site is to rank high enough for your preferred keywords. After all, you want traffic that desires to be there, that way they are more likely to stay there, and of course buy there.
The art of keyword ranking is no joke though. Yes, it's part of the game of SEO, however it's not all smoke and mirrors. There is a firm set of criteria in place that will get you to where you want to be: Competition, relevancy and of course content.
Competition should be thought of in terms of popularity. The more popular your website is, the more competitive it is. Relevancy is of course how well your website matches up with the searched keywords. And then there is your content. It should address the searchers question as close as possible. For instance if your site is all about dog grooming a poodle and you have an article regarding the best way to shampoo their furry friend. Then the visitor should be able to answer "Yes, that is exactly what I was searching for."
Keep an eye on Google Adwords and Google Insights to obtain a good idea of what sort of keywords people search for in your particular niche. You can also hop on over to Twitter to check trending topics for the past few months for hints as to what people are talking about in regards to your niche.
Paid Search
After you have exhausted all of your natural search prowesses you can dive into the pay for placement game. Or if you have money to spend on your ad budget from the get go this could be an option to quickly build visibility. This game consists of basically three types of paid search services: Paid submission, pay for inclusion, and pay for placement.
Every major search engine accepts paid listings in some form or another. Google sells sponsored listings that appear above and to the right hand side of it's regular search results. We of course know them as Google Adwords.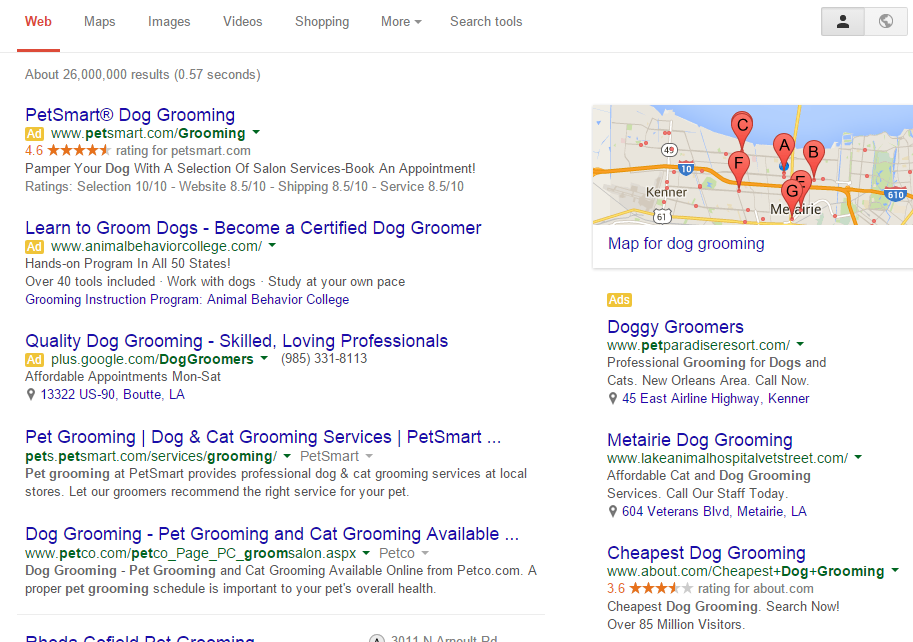 Site owners can "bid" on the terms they wish to appear for. You agree to pay a certain amount each time someone clicks on your listing. Hence why these types of sponsored listings are referred to as pay-per-click (PPC) or cost-per-click (CPC).
Yahoo offers a paid submission type of service in which you submit your site for review for a preset fee with the expectation that it will be accepted and included in that company's search engine. They charge $299 annually for this service (Yahoo! Directory Submit). However, it should be pointed out that with Google there is no need to "submit" your site for inclusion. The spiders will pick it up within hours (sometimes seconds) of it's conception.
Engage Others
This could be in the form of social networking, blog and forum posting (other people's blogs), guest blogging, email blasts, or just plain old good content that keeps the user engaged.
In so many other of my posts I've drilled into your head the importance of social networking, including the fact that it is here to stay. Of course, which platform you choose to play in is your personal choice. But for goodness sake, you can't possibly win the race if you aren't even in it.
The formula for success in the social media camp is pretty simple: optimize your profile, link back to your website, and provide powerful useful content on a regular basis. Remember the more engaging or shareable your content is, the easier it is for someone to share it. Therefore spreading the word about your site to others.