It is astonishing to think that there are millions, yes millions of apps avialable for smartphone users. Yet, we only spend about 80 percent of that time on just five apps.
Studies have recently shown that an average smartphone user from the US or UK  "use an average of 24 apps per month but spend more than 80 percent of their [in app] time on just five apps."
It comes as no surprise that among those coveted top five spots are Facebook and Google, which are running neck and neck for most mobile-user attention. Facebook is still dominating the top spot, however Google is pulling ahead slightly if  you were to take in account the average time spent across Google's vast portfolio of apps.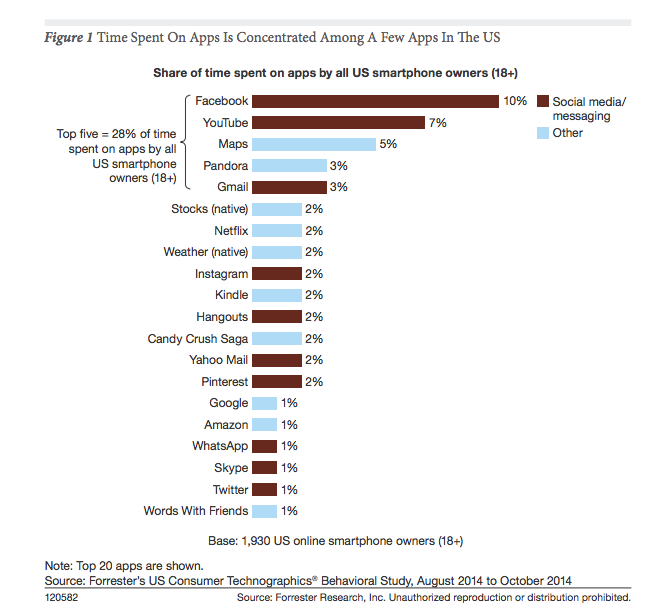 Source: Forrester Research, Inc
Messaging, content, and social networking are both gratifying and immediate, so it's no wonder the apps that provide a less blatant utility are being ignored.
This studies findings shouldn't be ignored, especially by us internet marketers who wish to dominate the consumer playing field.
It's time to adapt people! Take those ad dollars and put them to use across the apps that are actually in most people's top five.
How will you switch up your ad buys based on this study? We would love to hear all about it in the comments below.