Facebook recently announced their newest addition to their already massive array of services already offered via their social media platform.  Anyone ages 18 or up will soon be able to create a "personal fundraiser" to help with significant life events, such as medical bills, tuition, weddings, etc.
The feature will roll out over the next few weeks to users in the US. Users will be able to set up a dedicated Facebook page with information about their fundraiser, where they can pick a donation goal and receive money via the site.
Sound familiar?
Probably because it is.  The feature is pretty much a clone copy of GoFundMe, which has become the go-to funding site for raising money for personal causes. Facebook's twist on the carbon copy is that users will have their Facebook profiles attached, which will (in theory) let people know who they are donating to.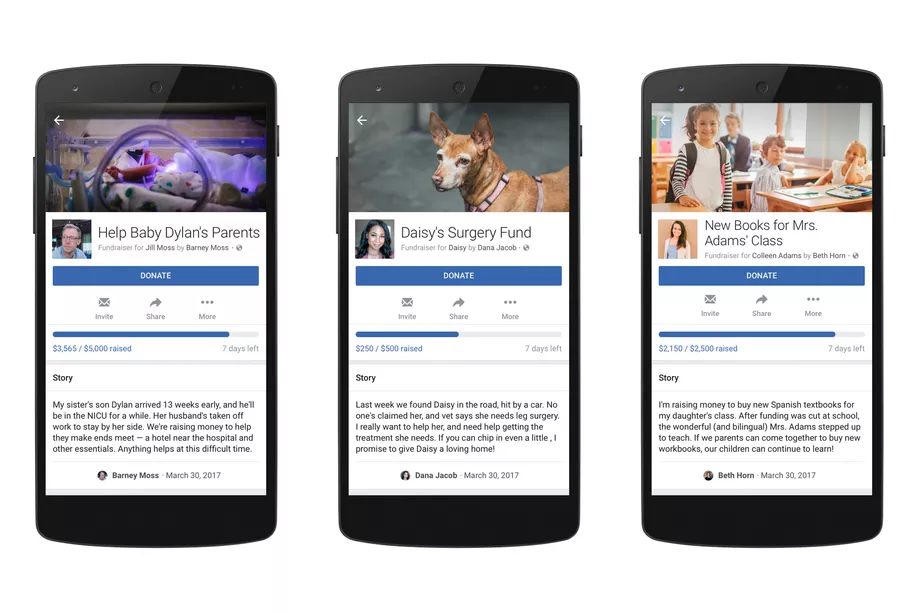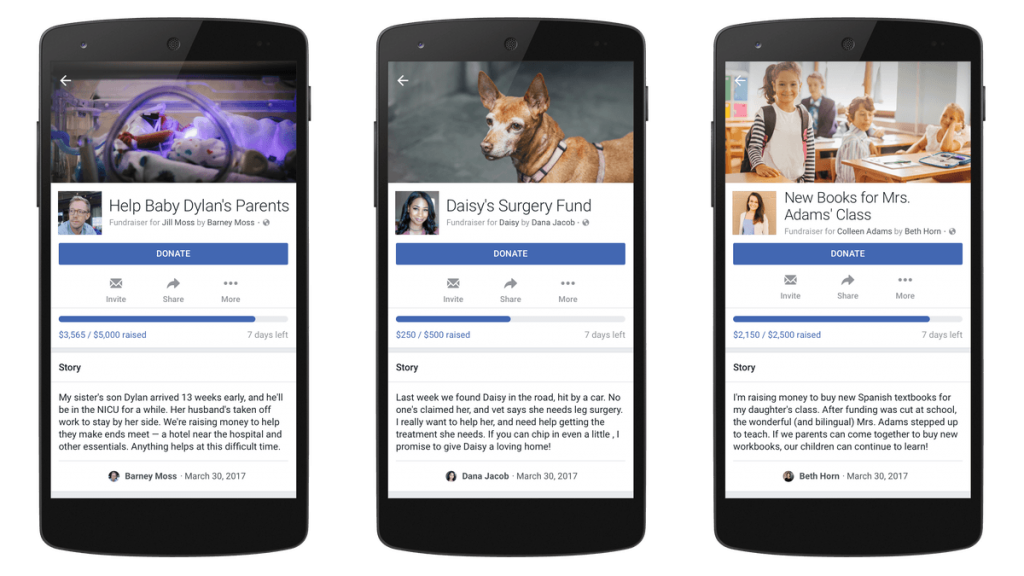 At first Facebook is only allowing fundraisers in six categories:
Education expenses
Medical bills
Pets' medical bills
Crisis and disaster relief
Personal emergencies
Assistance for families following a death
There might be more categories added in the future, however for now they are limiting them to these six so that they can be reviewed and monitored via moderators.
Just like GoFundMe, the fundraiser's creator doesn't get to keep the entire haul that was raised.  They will lose 6.9 percent of the total, plus $0.30 per donation to "payment processing Fees, fundraiser vetting, and security and fraud protection." GoFundMe takes 7.9 percent plus the $0.30 per donation in the US.
For existing nonprofit pages, Facebook is also adding donation buttons that go up alongside Facebook Live broadcasts — perfect for chipping in a little without interrupting your digital-era telethon or charity livestream.