The app market is blooming and this trend will continue to strengthen. According to the forecasts of the research company App Annie, the number of downloaded applications in 2022 is expected to be 45% greater than today and will reach over 258 billion. Taking into account the fact that an increase in the average annual expenditure on mobile applications per device is also forecasted – from $21 in 2017 to $25.65 in 2022 – there is something to be fighting for.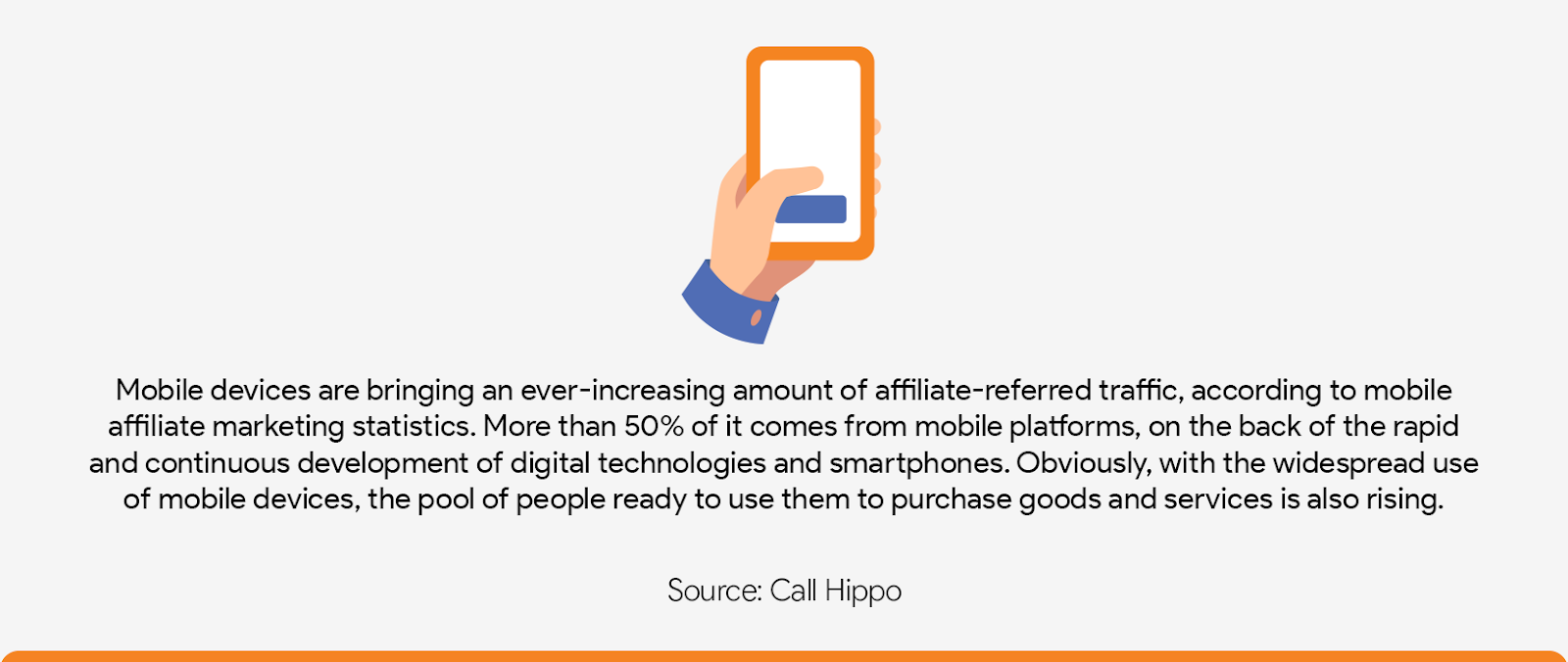 Thanks to that, marketers – mobile apps' owners must carefully think over the business model and the goal of a given app at the  stage of designing the application. Nowadays, the challenge is not to create an application, but to appear in the minds of your potential users, and as a result – in their smartphones. And once that's done, it'd be nice to make money thanks to it. What are the methods to achieve that? What methods work best? Is it really possible to make a passive income thanks to monetized mobile applications?
What is Mobile Rewards?
Mobile Rewards is a monetization tool used by affiliate publishers on MyLead – a global affiliate network that creates the best Content Lockers on the market. MyLead has four different types of Content Lockers. Mobile Rewards is one of them and is especially popular among the publishers. Mobile Rewards allows you to effectively monetize your mobile applications. You provide your recipients with a list of offers, and for each task performed with it, your users receive a certain number of points. The accumulated points can then be redeemed for prizes. You decide what your users can get from you. This can be a bonus in a smartphone game or access to premium content you've blocked in your mobile app.

Mobile Rewards is a tool that works only on mobile devices. Just like any other Content Locker on MyLead, Mobile Rewards has several graphic templates available, but you can also adjust it to your app's aesthetics and customize it yourself.
Adding Mobile Rewards to your app
How to add Mobile Rewards to your website? It will take only a few minutes. You will find the "Content Locker" tab in your user panel. Once you're there, you need to generate a code that will be your unique website. And that's it. Ready! Now all you need to do is add a given subpage as part of your mobile application and connect it with your creation to receive information about users who have decided to perform the task. This will allow them to expressly reward them for their actions.
In order to create your Mobile Rewards, you must be signed in. To do so, click here:

If you prefer to be sure that the tool MyLead has presented is right for you and for your mobile application, you can join MyLead now and check how this system works. You will get access to the functionality immediately after logging into your account.
How to monetize your mobile application?
If you're a mobile application owner you've probably started making it with the intention of eventually monetizing it and then making a passive income thanks to it. There's several methods to do that. In order for your app not to appear as an annoying advertisement system, try focusing on one method. Otherwise your users may see your app as something intrusive and unnecessary.
Interstitial (full screen video ad) vs Mobile Rewards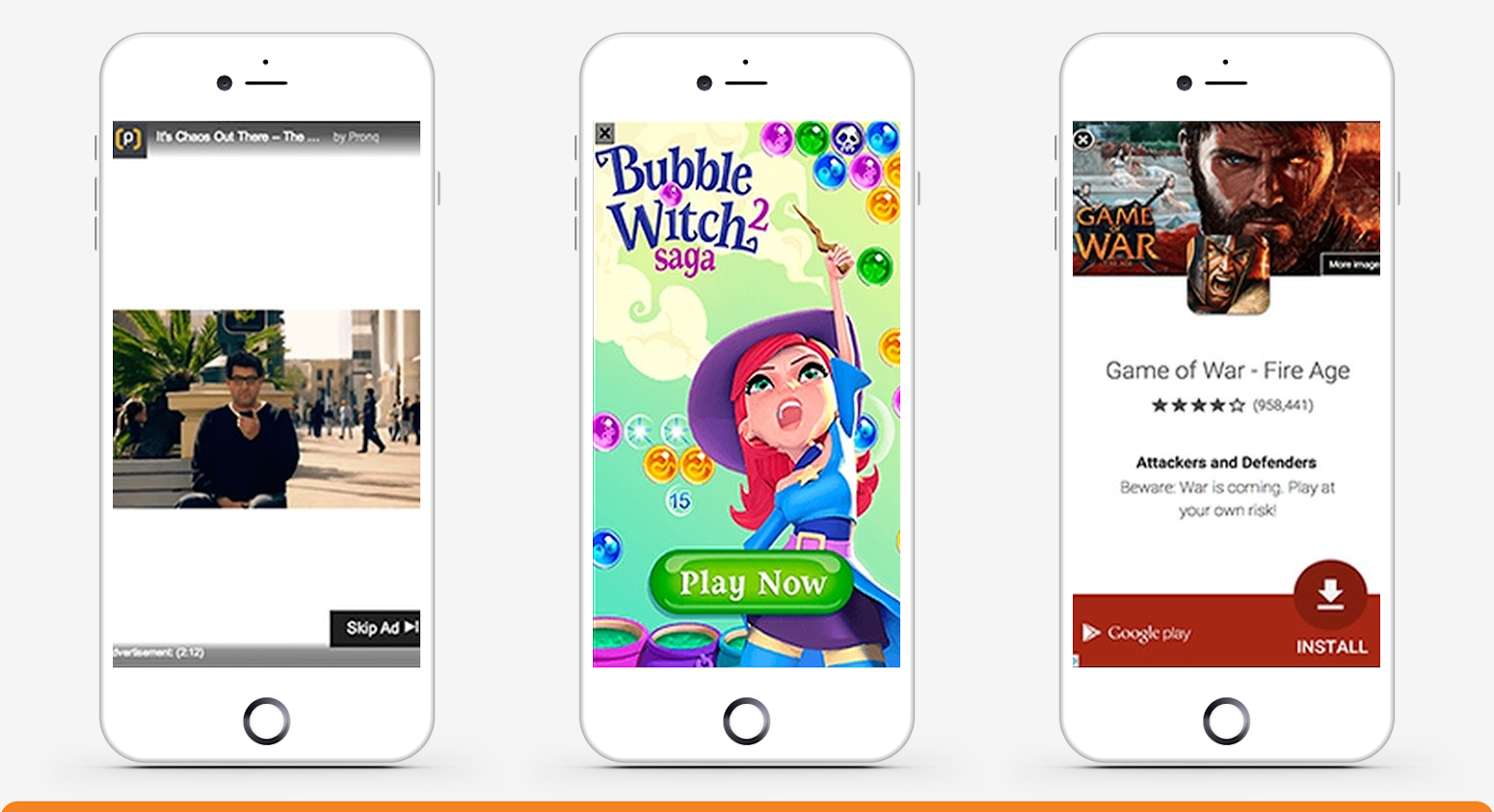 This is a type of a full-screen mobile app ad that usually appears at times of "transitioning" from one section of the app to another. It can be a moment after loading the start screen in the main menu or very often in mobile games – after completing a single level or in case of failure in a mobile game. Interstitial advertising in mobile applications and games is usually displayed for a few seconds or requires the user to close it manually. It ought to be remembered that larger advertising in the mobile application requires more transfer, so it is worth taking care of the proper display of the advertisement in the mobile application and its downloading in the background. Thanks to full screen video ads, the app is free, which is a huge pro, but apps that have Mobile Rewards added to them are always free, too.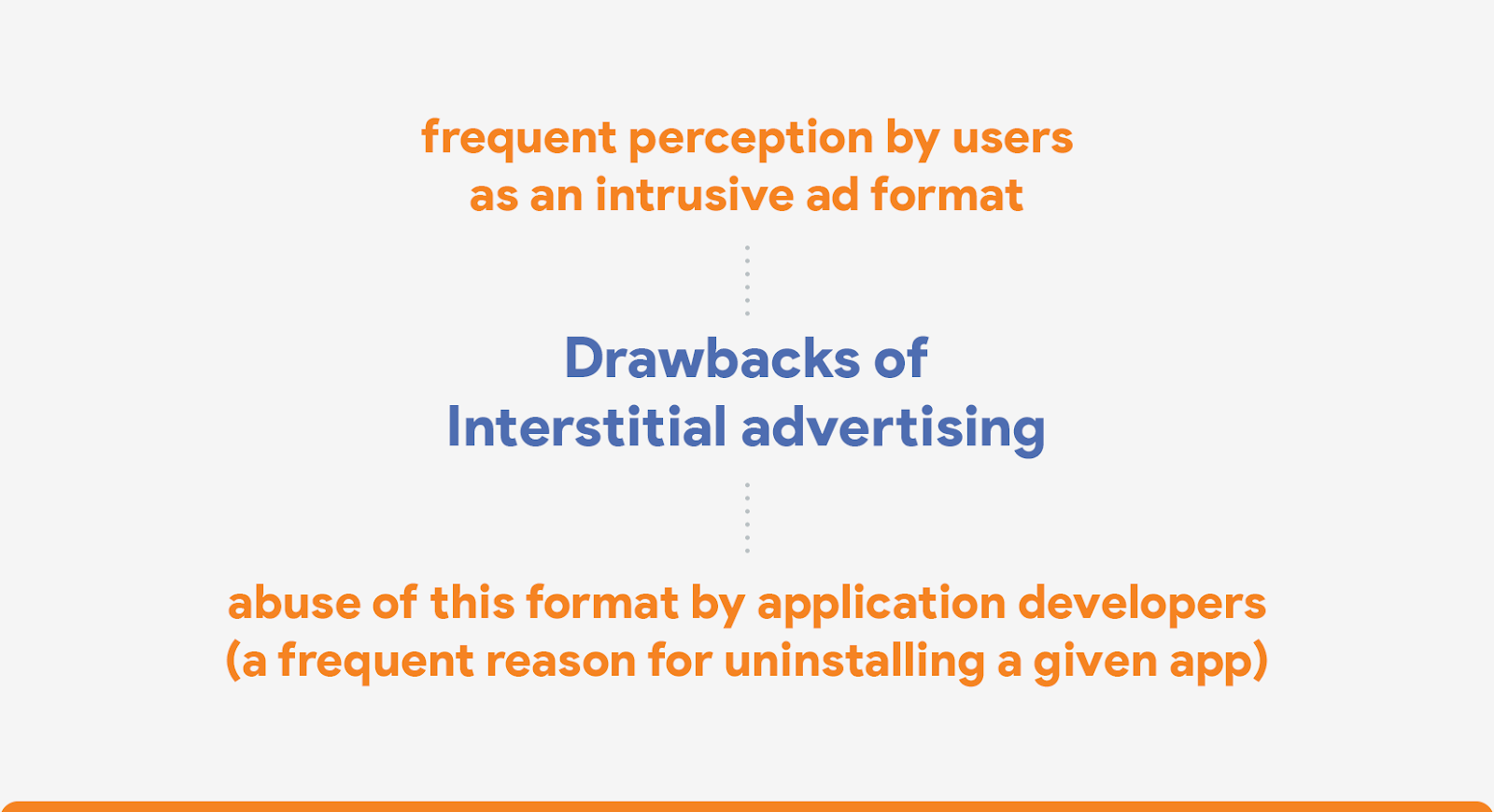 What speaks in favour of Mobile Rewards? 
Mobile Rewards is  an alternative to annoying and explosive advertising, like Interstitial may come across as. Nowadays ads are everywhere. They are also found in mobile apps, where they are most often overlooked by users and can make them frustrated, after all, they have to pause their play momentarily to see uninteresting and irrelevant content. Mobile Rewards allows you to create an activity for a user that will be interesting to them, not annoying. Actions engage users in your application and increase their attachment to it. Thanks to this, they will be more likely to use the offers and then you'll earn more.
Freemium apps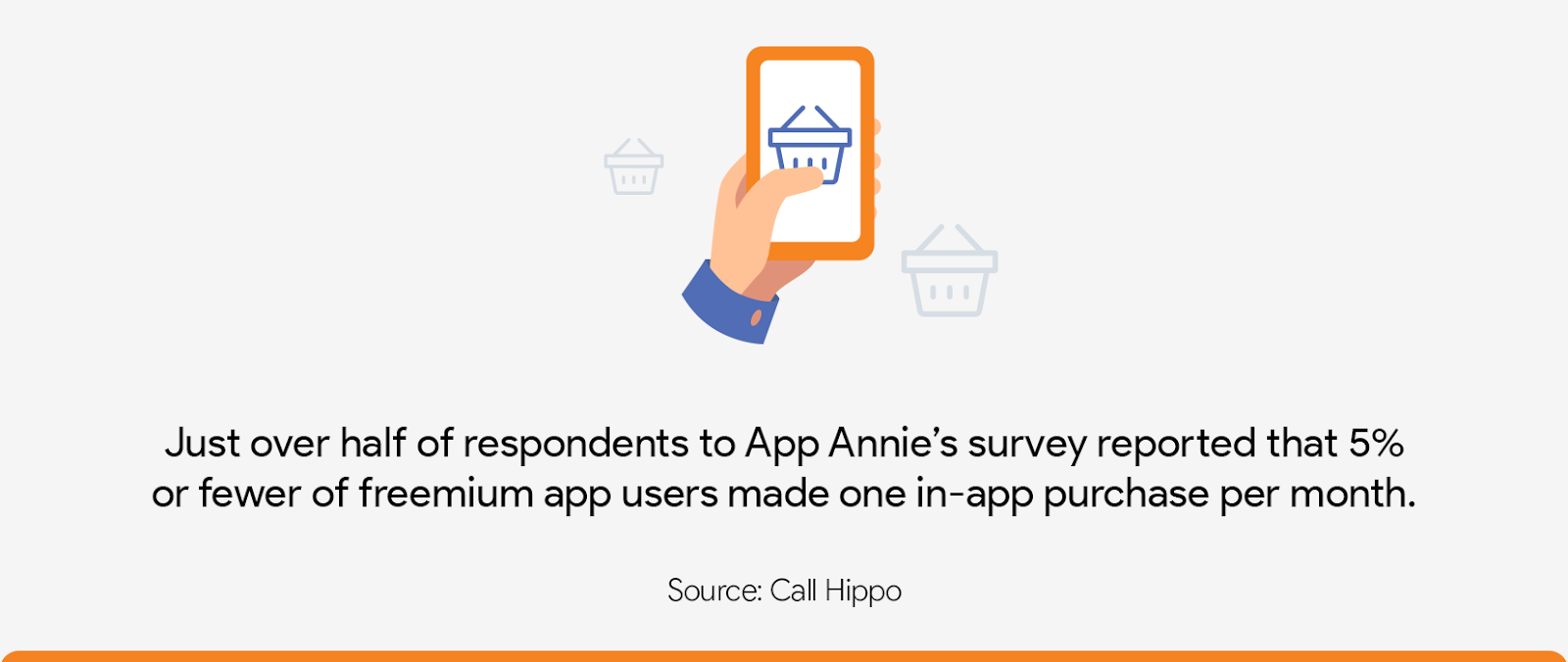 Freemium is a combination of "free" and "premium". It means that the basic version of the application is available for free, but additional functions have to be paid for.
The way this model works is to show users content that they may find useful to it, suggest that they pay for more features, add-ons and more. The perfect example of a freemium app is Slack – a free-to-use communicator that offers more features after purchasing a premium version.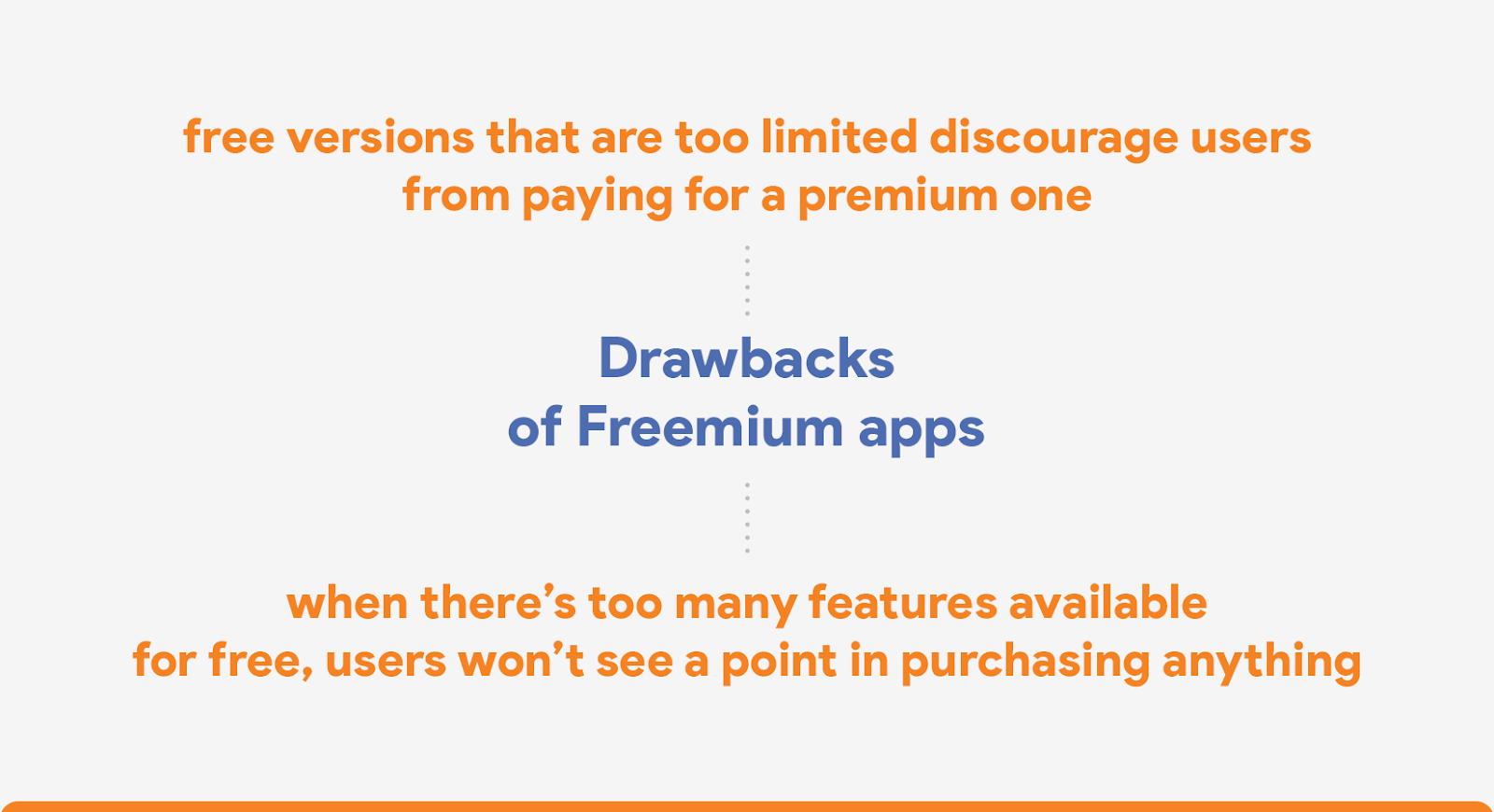 What speaks in favour of Mobile Rewards? 
Apps with Mobile Rewards are always free. Users won't have to worry about the possibility that there's part of the content that will have to be paid for in order to get access to it. Recipients have a clear image that there's no way for them to spend money on a feature they will be most interested in. Instead of this, you're giving them a list of offers, and for each task performed with it, your users receive a certain number of points. The accumulated points can then be redeemed for prizes. It will be more fun to your users and will engage them in your application.
The benefits of joining affiliate network 
Not only does joining MyLead give you the opportunity to create and use Mobile Rewards for free and monetizing your mobile application but it also gives you the possibility to earn money by promoting chosen products and services. At this moment, about 150 thousand publishers from all over the world keep promoting their favoured categories. You can also combine promoting your chosen campaigns with owning a mobile application. 
To see MyLead's available campaigns, click here: