The upcoming autumn season is going to be the real "heat" with all major championships. Alfaleads, an international affiliate network that has a slew of iGaming, sports, dating, and crypto offers in the portfolio, has prepared a selection of big events for those of you running Sports ad campaigns. Below you will also find a special selection of offers from Leon, Parimatch, Betwinner, Betcity, and others. 
Table of contents 
Premier League (England)

La Liga (Spain)

Serie A (Italy)

EuroBasket

Volleyball Women's World Championship

UCI Road World Championship

The Laver Cup (tennis)

Rugby World Cup Sevens

World Table Tennis Championships

FIFA World Cup

Selection of offers
The EPL season is in full swing. Many consider this football event to be the most spectacular in Europe. Manchester City has won four out of five past seasons. Liverpool managed to get even with the "citizens" only ones. At the moment, the Reds and the Blues are the absolute favorites. 
Dates: August 5, 2022 – May 28, 2023 
Host country: England 
The strongest Spanish football clubs will continue into the new season with an all-play-all tournament: two matches each — at home and away. Many foreign bookies are confident of Inter's victory, as the best striker of the previous season, Romelu Lukaku, has returned to their fold. The club has also made some general reinforcements, signing contracts with many accomplished players. 
Dates: August 12 2022 – June 4, 2023
Host country: Spain 
Traditionally, this is the championship of the 20 strongest Italian clubs. The new season will start with two parallel matches: Milan (the current champion) will play Udinese in Milan, and Atalanta will meet with Sampdoria in Genoa. In total, Serie A will have 38 games, after that the top four teams will take part in the group stage of the Champions League. 
Dates: August 14, 2022 – June 4, 2023 
Host country: Italy 
EuroBasket is a world-class sporting event that draws the attention of fans from all over the world. The upcoming matches will traditionally be held in four countries and will have 24 strongest teams from different countries compete against each other. The first game will take place on September 1 in Cologne, and the hot final is scheduled for September 18 in Berlin. 
Dates: September 1–18
Host countries: Italy, Georgia, Czech Republic, Germany
For the first time, this championship will be held in two countries at once – the Netherlands and Poland. National teams from 24 countries will compete. Last time the Serbian volleyball team became world champions for the first time. We'll see how this championship goes. 
Dates: September 23 — October 15
Host countries: the Netherlands, Poland
In September, the Australian city of Wollongong will meet the best cyclists of the planet. The whole world will be watching their races for eight days. The upcoming competitions will be the first to introduce a separate category for women. Athletes will compete in road races, as well as time trials. 
Dates: September 18–25 
Host country: Australia 
This international tennis tournament is very popular, even though it is not an official competition. The format — a confrontation of the two strongest teams in Europe and the world including the best ATP players (Association of Tennis Professionals) — makes the cup more interesting to follow. Nadal, Federer, Murray, and Djokovic have already announced their participation, so it is beyond doubt that the competition will be both tough and spectacular. 
Dates: September 23–25 
Host country: England
Cape Town will host the matches between 24 men's and 16 women's teams. This cup is the most important competition among the South African sporting events. This is supported by the number of excited fans, as well as by the recent renovation of the Cape Town Stadium which can now seat more spectators. 
Dates: September 9–11 
Host country: South Africa 
This competition has already been postponed several times due to the pandemic. However, this time we have a list of participants which means that the event is likely to finally take place. The team final will feature 8 groups of 5 teams each. The winner of each group and the teams that rank 2nd will meet in the playoffs. The Chinese athletes are considered world leaders in this sport, successfully keeping this title since the 70s.
Dates: September 30 – October 9
Host Country: China 
Talking of the upcoming sporting events, it is impossible to leave out the World Cup – the main football tournament of the planet. Affiliates better prepare in advance for this one. This time the World Cup will be held in Qatar, which means that the Qatar team is sure to be in the finals. In total, 32 national teams from all continents will meet on the field after the qualifying rounds. The experts predict England, Belgium, or France to become the winner of the 2022 World Cup. Their victory is now estimated at a coefficient of 6.50. 
Dates: November 21 — December 18
Host country: Qatar
Betting offers from Alfaleads
The number of sports events this autumn is really impressive, so don't miss your chance to take advantage of the fans' hype. Here is a selection of well-performing betting offers – to activate any of these sign up at Alfaleads website or drop a message to Customer Care Team.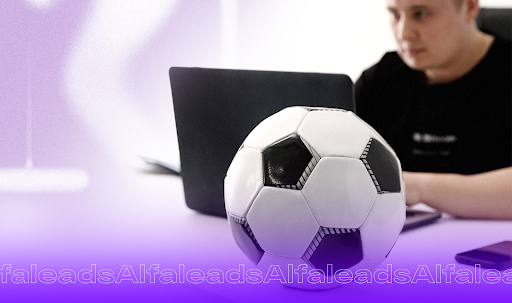 Parimatch
GEO – India, Brazil
Payout – from 30 to 70 USD depending on GEO
Mostbet
GEO – Pakistan, Brazil, Czech Republic, Poland, Turkey, Bangladesh, etc.
Payout – from 20 to 60 USD depending on GEO
Betwinner
GEO – Sweden, Finland, Austria, Belgium, Switzerland, etc.
Payout – from 40 USD to 80 USD depending on GEO
Ladbrokes
GEO – Belgium
Payout – from 48 EUR
LeonBet
GEO – Russia, Kazakhstan and others
Payout – from 30 USD
4RAbet
GEO – India
Payout – from 50 USD
Bahigo
GEO – Turkey
Payout – from 55 EUR
TexSportBet
GEO – Chile
Payout – from 55 USD
YesPlay
GEO – South Africa
Payout – from 15 USD
This is just a glimpse of what Alfaleads can offer, reach out to the friendly Customer Care team to pick an offer that works best for you. Sign up, activate any offer that suits your goals, and monetize your traffic with Alfaleads.