Unless you've been hiding under a rock the past few months you probably get bombarded by buzz about pinterest.com.
For those of you that are living under a rock, Pinterest is a visual-based social networking site that is absolutely exploding. According to most sources I've seen Pinterest has grown more than 40x in the past six months and it's currently in "invite-only" status.
This crazy explosive growth has caught the attention of not only direct advertisers and fortune 500s, but quite a few affiliate marketers as well. For good reason: Pinterest drives a lot of traffic.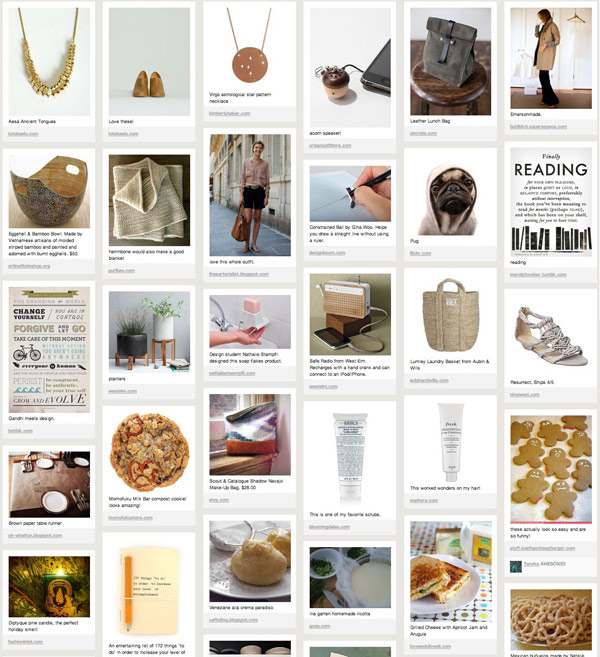 In fact Pinterest themselves attempted to monetize "pins" by using a company called skimlinks. The basic process they were was that any "pin" on the site that contained an affiliate link, pinterest changed to include their own affiliate code…thereby earning the affiliate commission. This seems a lot like cookie stuffing to me (although they are not currently using skimlinks).
Now that Pinterest is not currently replacing affiliate codes with their own, some pretty interesting doors open up again (at least for now).
I suggest getting into the Pinterest game early while things are still a testing ground. Nearly every time affiliate marketers really cash in big with a new traffic source…it's during the wild west days of the explosive growth of that particular service. Once things begin to calm down and stabalize, competition changes as do ad pricing and rules…and many times this wipes out the big easy earnings for affiliates. Who wants to work hard for less money? So get in now and innovate.
As we are able to play more with the Pinterest platform and test our creative marketing methods there, we will be sure to keep you informed.
One quick tip that we are currently using pinterest for is to look at it as a giant split-testing platform for images. Because everything is image-driven on Pinterst and you can see how many people are pinning and re-pinning posts, you can get a decent idea of the power of specific images and imagery. This applies to not only the things that you post of course but to the images everyone posts. This is powerful.
We've already started to implement the most popular imagery for things like weightloss directly into our banner buys and it's working quite well.
Not only do we have hopes for Pinterest to become a solid traffic source, but for the time being it looks like a great place to swipe powerful image ideas. I'd call that a hint if I didn't just outright spell it out.
Happy pinning!