Yesterday morning Google announced what they are referred to as a "new calling experience" for Hangouts web.  One that will load more quickly, render video sharper, and streamlines the interface.
According to the press release on Google+ site, they have been using and testing these updates in-house for a while.
The new interface still has all the buttons you need — like hang up, mute or settings — but makes them a bit more subtle. Others in your conference chat are still at the bottom of your screen, too.
Google+ is also giving us a "out" to go back to the old version if we aren't happy with the new improved changes.
"If you want to go back to the version of Hangouts you're used to, visithttp://g.co/hangouts or click the menu at the top right and choose "Original version."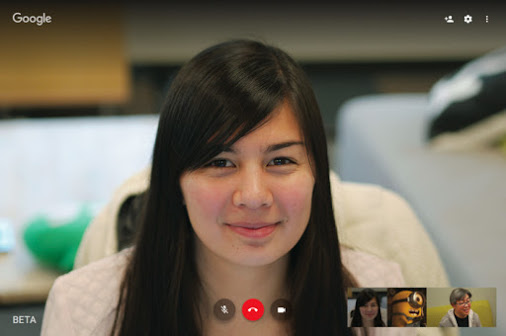 Image Source: Google+
Do you use Google hangouts for your business calls?  If so, what do you find useful?  Please let us know in the comments below.  We love to hear from you!