What good is traffic worth without conversions?  Absolutely nada, obviously.
So here's what we're going to do. Below you'll find some of the best conversion tips from around the web. Use these to increase your conversions and make more money with the traffic you're already getting.
Get Into The Mind of Your Customer
1. Ask Them What They Want To Buy
This couldn't be easier. Simply ask your visitors what they're having problems with. It's a powerful psychological play. They'll answer because they truly want the help/guidance. Asking them shows you care meanwhile building trust and expertise. It's not a trick. It's a tactic.
Derek Halpren over at SocialTriggers.com has written about this tactic extensively. It's a fantastic read and explains the psychology behind why this works so well. He recommends using email to do this. That's one way. Another way could be to use a live chat solution.
2. Follow Them Around Your Site
Zopim, a live chat solution, is a pretty slick tool. First and foremost you'll be able text chat with your visitors while they're on your site (presenting an opportunity for #1 above). Secondly and more to the point of #2 is that Zopim let's you eStalk your visitors. Watch them as the move page to page around your site.
Seeing several visitors click off of your review page? Now you know. Seeing your visitors drop out of your shopping cart like there's no tomorrow? Now you know. Now you have the opportunity to fix, change, and conquer!
Other cool tools to help you understand your visitors better are www.clicktale.com and www.crazyegg.com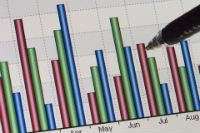 Know Your Metrics
3. Track Everything
Boy, I hope this one isn't a surprise. There are a lot of different tracking tools available. One of the oldies but goodies is Tracking202. Another excellent (and some would say superior) option would be CPVLab. Of course Google Analytics or similar goes without saying.
Data is power. When you know which traffic source converts you know which to scale up. When you know which offer converts you know which to send more traffic to. Without that data you're swimming in a sea of confusion.
Start Out on a Good Foot
4. Copywriting is a science and an art.
You'll get better at it over time. However, learning the tricks of the trade will increase your conversions. One of the biggest tricks to writing effective copy is to know your ideal customer inside and out. Sound familiar? There is a synergy to this art of conversion.
5. Use Simple Designs
Complicated designs = confusion. The more confusion the faster your visitor leaves. Using clean and simple designs is a good start. Headline, bullet points, copy, and an image. Those are the basics of a high converting web page. Here are some design elements to remember
Start with a white background
Use 2 fonts types max (unless you use 1 more as an accent font – but this is best left for pro designers)
Add attention grabbing elements like hand drawn arrows, and bright colored buttons
Add attention grabbing images. Often pictures of a person looking in the direction of what you want the visitor to do is effective. See the Chemistry ad below.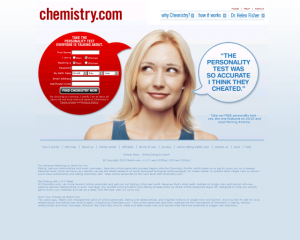 Those are the basics folks. Sticking to the basics will net you much better results than trying to reinvent the wheel. Especially when it comes to conversions!
Got any good tips you want to share? Hit the comments below.