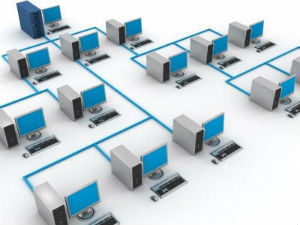 Press releases are often referred to as a solid online marketing tool. They help accomplish several key promotion tactics all in one fell swoop. They help you build brand exposure, acquire links from authorities, build anchor text backlinks, and drive direct traffic.
But there's a dark side to the rosy picture press releases present.
1. They're not cheap
2. Their longevity is questionable specifically when they're written about a time specific event. (ie: product launches, seminars, webinar training events, etc)
Here are a couple of really great ideas for making your Press Releases stand the test of time from my friends over at Online PR News.
On making your press release last longer in the search engines
For example, if you operate an investment advisory firm, you might use the angle, "5 Safe Investment Tips For Seniors Who Need Fast Portfolio Growth." This is "durable" content. It does not become stale. As a result, you'll generate longer-lasting interest, more links, and thus more exposure in the search engines.
This is obviously in direct contrast to #2 above. Writing ever green content gives you the opportunity to rank and drive traffic for a lot longer while giving you a chance to plug an event or product launch.
Re-Submitting PR's
Here again, durable content has an advantage. Even if your press release is ignored by journalists and bloggers the first time around, they may generate interest a few months down the road. Resubmit them. If you work closely with specific individuals, let them know you had sent the PR to them previously, and thought it may be a better fit today.
See a trend happening here? Keep this concept in mind the next time you're spending hundreds of dollars on a PR.
Consider The Journalists Reading Your Press Release
Here's another great consideration when writing your next PR. PR's are always about you… But it may help to consider the Journalists point of view.
Most press releases are designed to promote your company and products. They do so subtly by increasing your exposure, establishing your authority, and building links to your website. Editors and journalists will run your PRs as long as they are engaging and fit their content needs. But their goals are different than your own. They have little interest in promoting your company. Instead, their job is to provide content their readers enjoy.

Durable content meets this requirement. It dovetails with editors' goals, providing them with information their readers will find appealing. They'll be more likely to publish your press releases, generating more exposure for you and your company.
I like this one because it's going to force you to do some critical thinking about who's actually reading these things. Getting into the mind of your reader is always a good thing. Getting into the mind of your content's distributors is another thing all together.
Thanks to my friends over at Online PR News for the great quotes.  Find one more evergreen PR tip here.