The age of the newsfeed ad is in full swing. They're big, they're pretty, and they're effective. Affiliates and product owners alike are hitting this advertising source hard these days. And why not? You've got incredible demographic targeting and a beautiful combination of image and text based ads. It's a one two combo that shouldn't be ignored.
Below we're sharing several ads we've seen lately.
#1 – Supplement Affiliate
Love this one. I've seen variations of this floating around my newsfeed for a while. It's undoubtedly profitably.
The Ad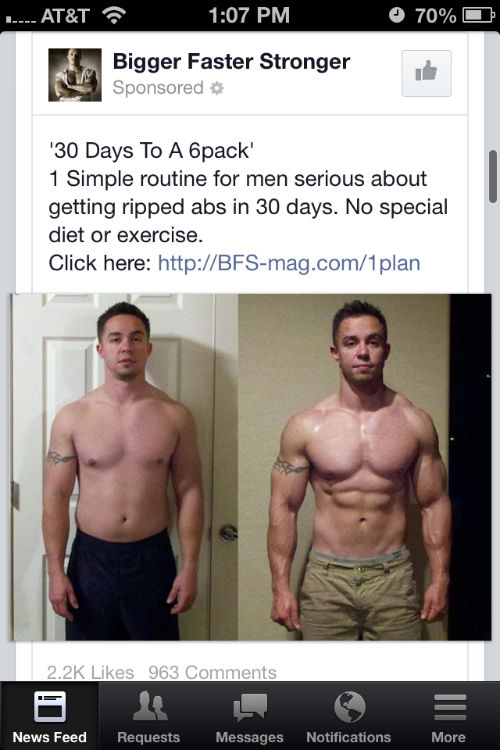 The Lander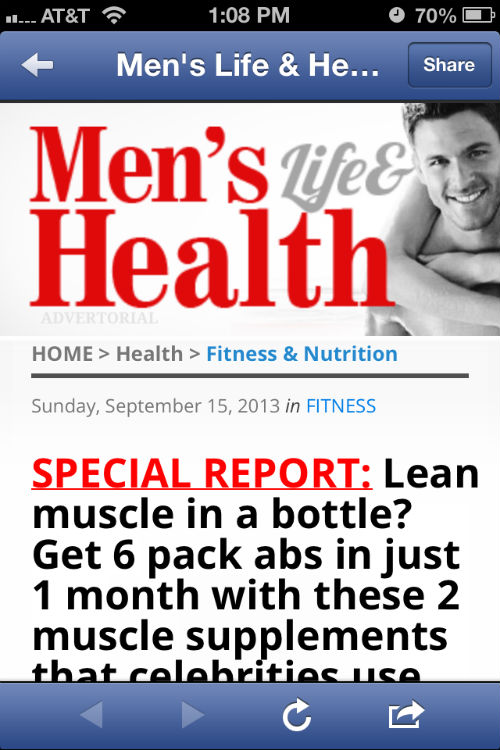 Lander Part 2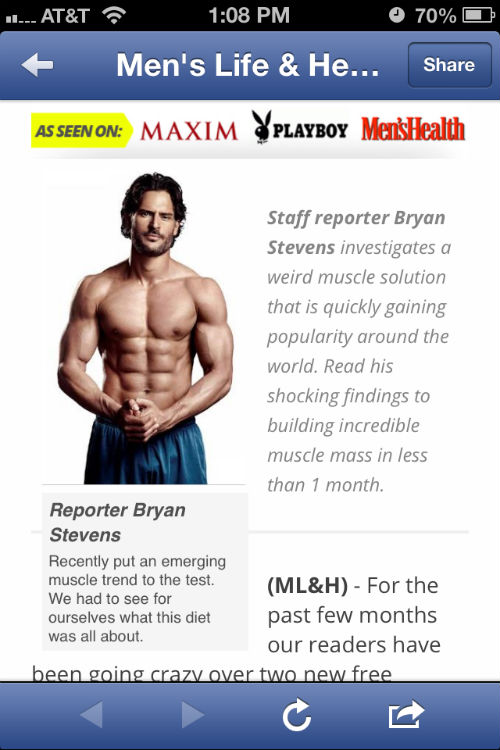 Lander Part 3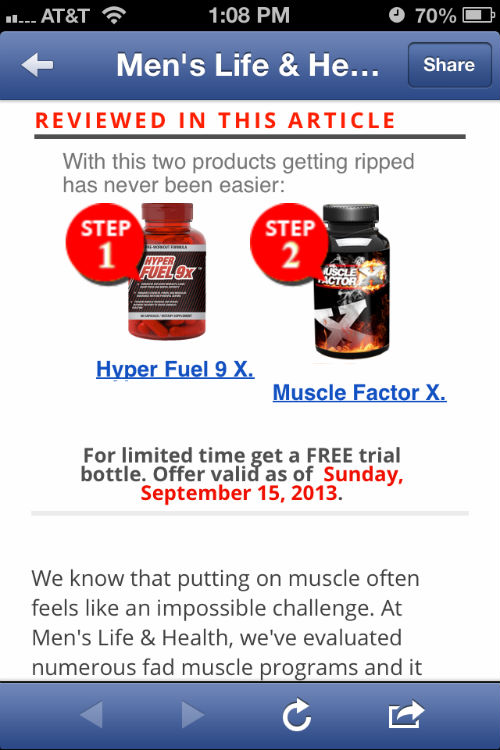 #2 – Auto Insurance Affiliate
This is a newer ad as far as my newsfeed is concerned. I don't have any idea if it's profitable but it's been around for a week or so.
The Ad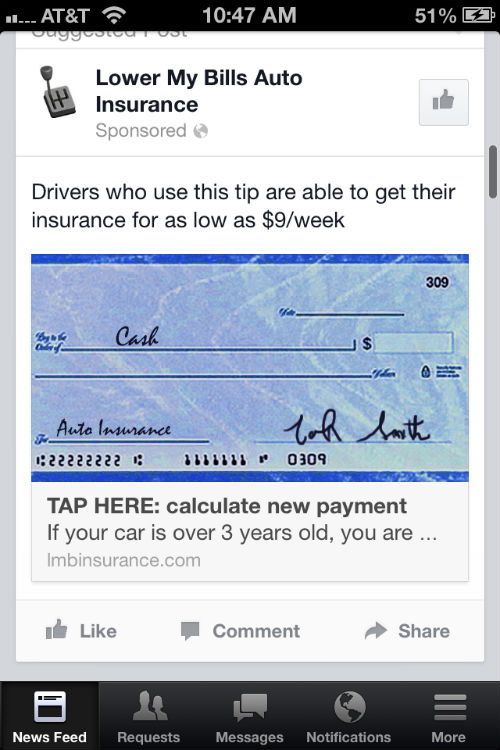 Sorry no lander on this one.
#3 – Infusionsoft
This isn't an affiliate ad. I took a screenshot of this for one reason only – In Ad Testimonial. It's a nice touch. Maybe it'll spark some ideas for you.
The Ad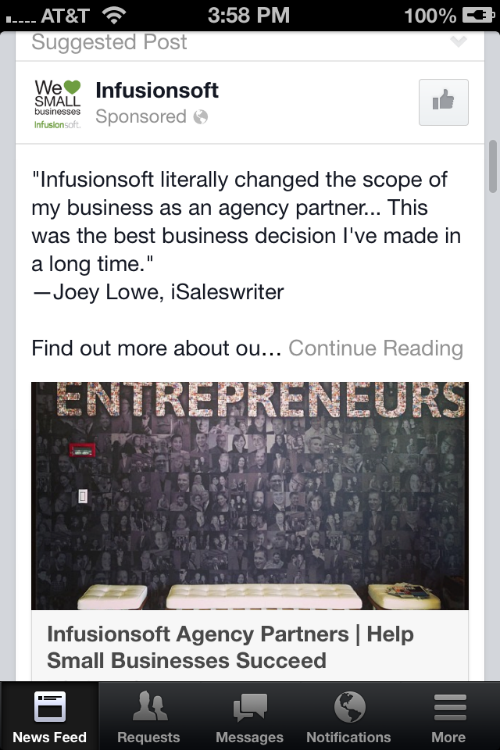 That's it for this round of the swipe file. Hope you've found these examples useful. Get creative and go test some ads.
Have you seen any affiliate ads in your newsfeed? Tell us about them in the comments.