We are nearly halfway through September and the stores are already rolling out those fall decorations, costumes, and yes pumpkin spiced everything!  So why not hop on that hay wagon, and join in the fall marketing festivities.
It's almost as if I can hear some of your grumbling why reading this, "Yeah right .. Halloween is for kids.  I am marketing to adults!"  Well prepare to be blown off of your broom, because according to a National Retail Federation Survey, 71.5% of all adults (18+ years of age) planned to take part in Halloween activities, 75.7% said they would do so by handing out candy, 51.4% would decorate their homes, while 36.2% planned to throw or attend a Halloween themed party.  
All of this Halloweening results in a whopping $6.5-8 billion that is spent each year by consumers during the Halloween season alone.  (This of course doesn't include the even bigger Christmas Holiday shopping extravaganza!)
So if you aren't tailoring at least some of your email campaign messages towards this holiday, you are missing out on a huge piece of the pumpkin spiced laden pie.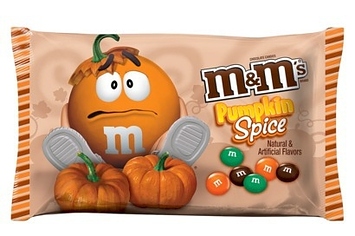 Getting your subscriber's attention doesn't have to be all about selling costumes, candy or even decorations.   Use this time to keep up the momentum between Back-to-School and the other upcoming Holiday pushes.  
Below is a list of tips and suggestions to get you started.  
Make the campaign a full month long – but start early!
It's like planning your next costume.  You want it to be memorable and something that others will enjoy.  Put off making a decision or worse yet, looking for the pieces needed to create the perfect costume and you are left looking in your closet the day of the big party wondering what you can throw together.  
Planning ahead and using the entire month of October as your Halloween selling season give you more flexibility and leverage.  It's suggest that you take the opportunity to use various types of promotions across all your available channels.  
 Get Social
"A brand is no longer what we tell the consumer it is – it is what consumers tell each other it is," says Scott Cook, Co-Founder Intuit.  Getting your audience involved in a conversation or handing them yet another excuse to show off their fabulous decorations and racey costumes is a great way to increase your email engagement.  
Mix it up – run a contest, give-away, or simply open your thread up for viral comments.  Encourage them to use the same hashtag throughout their posts to create brand awareness.  
 Time your email promotions wisely
Just like with most holiday rushes, people tend to fall into two categories.  There are those that are organized Halloween planners, the ones that have most likely picked out their costume, decorations, and even candy months in advance.  But then there are those that wait to the last minute and are left scrambling at Walmart the night of the big event.  
This simply means developing different email campaigns for both groups.  
 Halloween Incentives
Even if your products aren't necessarily Halloween-centric items, you can still dip your hand into the bowl of candy corn by offering a free seasonal gift with every purchase.  
Simply find a low-cost product that's small and easy to ship with every Halloween order.  These sweeteners will not only make your products stick out to the Halloween lovers in the crowd, but they will push more reluctant customers over the edge to make purchases.  
The Halloween themed freebie offer will also lend more credibility to your holiday-themed marketing.
 Tie in regular products to the Halloween theme
Even if your promotional calendar is filled out through the end of the year, you can easily make slight changes to the emails to give them more of a Halloween feel.  This can be accomplished by adding in splashes of Halloween imagery, or spooky subject lines to promote your regular line of products.  
The holiday doesn't require that you sell costumes, party supplies or pumpkins galore.  

Do you plan to add in Halloween themed marketing to your efforts?  If so, we would love to hear from you below in the comments.